People
Professors
Active professors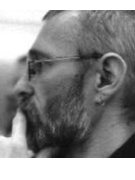 Professor of political science, especially history and theory of political thought
Political Science (Sozialwissenschaften
Politikwissenschaft)
Allende-Platz 1
20146 Hamburg
Room: 247
Professor
Sozialwissenschaften
Journalistik und Kommunikationswissenschaft
Allende-Platz 1
20146 Hamburg
Room: 211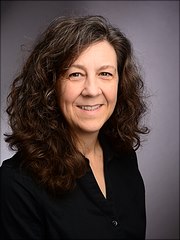 Photo: A. Engels
Professor for Sociology, especially Globalisation, Environment and Society
Sozialwissenschaften
Soziologie
Allende-Platz 1
20146 Hamburg
Room: 426
Photo: UHH/ von Boor
Professor
Allende-Platz 1
20146 Hamburg
Room: 230
Photo: UHH, RRZ/MCC, Mentz
Professor
Sozialwissenschaften
Journalistik und Kommunikationswissenschaft
Allende-Platz 1
20146 Hamburg
Room: 237
Office hours
My office hours take place as follows:
Wednesdays 15:00 - 16:00 hrs,
(Appointments please by e-mail via the secretariat (christiane.krueger@uni-hamburg.de))
Photo: UHH Hansen
Professor for Ecologization and Quantitative Methods of Social Research
Social Sciences, Sociology
Allende-Platz 1
20146 Hamburg
Room: 344
Rudolf Augstein endowed professorship
Journalism and Mass Communication (Sozialwissenschaften
Journalistik und Kommunikationswissenschaft)
Allende-Platz 1
20146 Hamburg
Room: 215 (currently in Homeoffice due to the pandemic)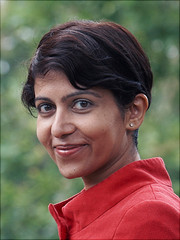 Photo: Charlie Grey
Professor for Political Science and International Relations; President of the GIGA
GIGA German Institute of Global and Area Studies
20354 Hamburg
Photo: Privat
Chair Society and Social Change
Allende-Platz 1
D-20146 Hamburg
Room: 303, AP1
Office hours
Appointments may be arranged via email. Please contact my secretary.
Photo: Privat
Acting professorship
Allende-Platz 1
D-20146 Hamburg
Room: 338
Professorin für Soziologie des Kultur- und Institutionenwandels
Sozialwissenschaften
Soziologie
Allende-Platz 1
20146 Hamburg
Room: 305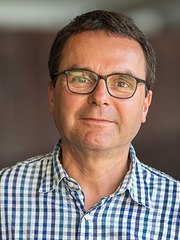 Professor of political science, especially methods
Political Science (Sozialwissenschaften
Politikwissenschaft)
Allende-Platz 1
20146 Hamburg
Room: 201
Office hours
My TELEPHONE consultation hours are usually on Mondays from 13.15 to 14.30. Please use the following registration link https://terminplaner4.dfn.de/sprechstunde-schnapp to find out about dates and times or, in particularly important cases, make an appointment (e-mail).
Until further notice the consultation hour will be held as TELEPHONE CONSULTATION.
Please find further information within the planning tool (see above).
General instructions and downloads for students
In the download area for students, you will find information on how to write term papers, how to cite as well as the evaluation grid for term papers and final papers. They apply to my research area Methods in Political Science.
Important note (concerns: BAföG certificates):
If you need a certificate for the BAföG office (calculation of benefits after the 3rd or 4th semester or similar), please contact Mr. Ihno Goldenstein first. Please fill out §-48 forms in advance with your personal data (including the semester for which the certificate is to be issued). Many thanks!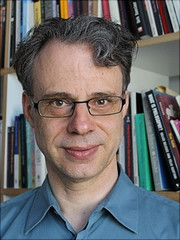 Photo: staeheli/privat
Professor of General Sociology
Allende-Platz 1
20146 Hamburg
Room: 335
Office hours
Office hours / summer term 2021: Every Wednesday 10:30-12:00 am (starting 14th of April)
All office hours are held online until further notice.
Please sign up for your appointment via the tool in the German version of this homepage!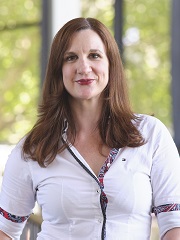 Professor for Political Science / Comparative Politics
Political Science (Sozialwissenschaften
Politikwissenschaft)
Allendeplatz 1
20146 Hamburg
Room: 235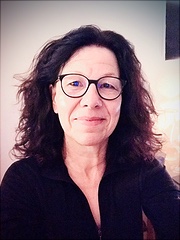 Photo: awiener
Prof., Political Science & Global Governance
Sozialwissenschaften
Politikwissenschaft
Allende-Platz 1
20146 Hamburg
Room: 249
Fax
: +49 40 42838-6878 (office)
Junior professors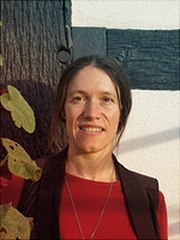 Photo: Franziska Müller
Junior Professor
Sozialwissenschaften
Politikwissenschaft
Allende-Platz 1
20146 Hamburg
Room: 143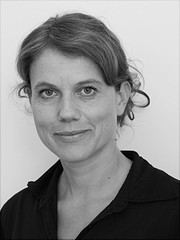 Photo: Simone Rödder
Assistant Professor in Sociology of Science
Sozialwissenschaften
Soziologie
Grindelberg 7
20144 Hamburg
Room: 3012
§17 professors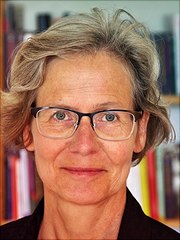 Photo: privat
Professor of Sociology
Allende-Platz 1
20146 Hamburg
Room: 227
Research associates
Teaching staff / instructors
Photo: UHH
Doctoral student Prof. Wiener (since April 2019)
Sozialwissenschaften
Politikwissenschaft
Von-Melle-Park 9
20146 Hamburg
Room: A314a, Projektbüro Angewandte Sozialforschung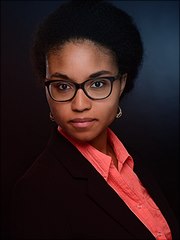 Photo: Alvine
Doctoral student Prof. Dr. Jürgen Scheffran (supervisor, since May 2019) and Prof. Wiener (co-supervisor, since August 2019)
Grindelberg 5
20144 Hamburg
Room: 309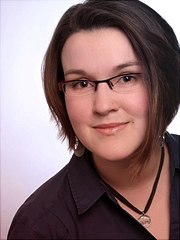 Photo: Annette Hauptmann
Doctoral student Prof. Wiener (supervisor, since October 2020) and Prof. van Aaken (co-supervisor, since October 2020)
Johnsallee 35
20148 Hamburg
Room: 102, Institute of Law and Economics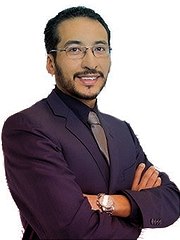 Photo: Gabriel Mondragón Toledo
Doctoral student Prof. Wiener (since November 2019)
Sozialwissenschaften
Politikwissenschaft
Welckerstr. 8
20354 Hamburg
Room: 1.17, Center for Sustainable Society Research (CSS)
Privatdozenten and contract university teachers
Visiting scholars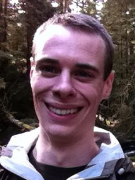 Guest Researcher (January/February 2016)
University of Victoria
Faculty of Law
Victoria, Canada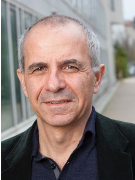 Guest Researcher (July 2015)
University of Trento
Dipartimento di Sociologia e Ricerca Sociale
Trento, Italy
Photo: IHS
Gastwissenschaftlerin (September 2017 bis Februar 2018)
IHS Institut für Höhere Studien
Josefstädter Straße 39
1080 Vienna, Austria
Photo: Privat
Fellow (January 2018 - March 2018)
Oregon State University
2520 SW Campus Way Corvallis
OR 97331 Oregon
Photo: Privat
Fellow (November 2017 - December 2017)
University of Florida
Gainesville
FL 32511 - USA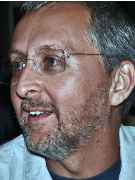 Guest Researcher (July 2013)
University of Guadalajara
Centro Universitario de Ciencias Sociales y Humanidades (CUCSH)
Guadalajara, México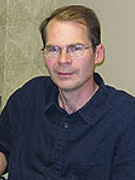 Photo: William E. Scheuerman
Guest Researcher (June 2013)
Indiana University
Department of Political Science
Bloomington, USA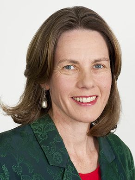 Guest Researcher (Juni/July 2015)
University of New South Wales
School of Social Sciences in Arts and Social Sciences
Sydney, Australia
Photo: Ole Jacob Sending
Guest Researcher (November 2016)
Norwegian Institute of International Affairs (NUPI)
Research Director NUPI
Oslo, Norway
Technical, administrative and library staff
Student assistants
Other
Photo: UHH/CEN/Wolf
Guest researcher
Arhus University & Universität Hamburg
Grindelberg 7
20144 Hamburg
Room: 3013
Doctoral student Prof. Wiener (since October 2018)
Photo: Kristin Biesenbender
PhD Candidate
Grindelberg 7
20144 Hamburg
Room: 3014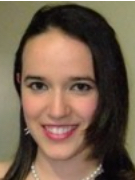 Photo: Clara Franco Yáñez
Doctoral student Prof. Wiener (since October 2016)
GIGA – German Institute of Global and Area Studies
Neuer Jungfernstieg 21
20354 Hamburg
Photo: Privat
Fellow (October 2018)
Western Sydney University
Parramatta Campus
Locked Bag 1797 Penrith NSW 2751, Australia
Room: Universität Hamburg: VMP 9/ 314A, VMP9
Photo: J. Meid
Photo: Boston College
Gastwissenschaftler (Mai 2018 - Juni 2018)
Boston College
Chestnut Hill
Massachusetts 02467, USA
Room: Universität Hamburg: VMP 9/ 314A, VMP9
Photo: Lea Pöhls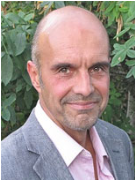 Guest Researcher (03/2011-03/2012)
University of Victoria
Department of Political Science
Victoria, Canada
Photo: Boston College/Burke
Fellow (May 2018 - June 2018)
Boston College
Chestnut Hill
Massachusetts 02467, USA
Room: Universität Hamburg: VMP 9/ 314A, VMP9
Photo: UHH, RRZ/MCC, Mentz
Service account secretariat Prof Brüggemann
Sozialwissenschaften
Journalistik und Kommunikationswissenschaft
Allende-Platz 1
20146 Hamburg
Room: 212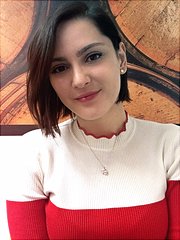 Photo: Ana Soares
Doctoral student Prof. Wiener (since October 2018)
Sozialwissenschaften
Politikwissenschaft
Welckerstr. 8
20354 Hamburg
Room: 1.11, Center for Sustainable Society Research (CSS)
Photo: Lena Theiler
PhD Candidate
Grindelberg 7
20144 Hamburg
Room: 3014