Tim Schatto-Eckrodt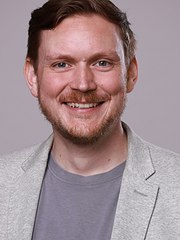 Photo: UHH/Sommer
Research Associate
Address
Universität Hamburg
Social Sciences
Journalism and Mass Communication
Sedanstr. 19a
20146 Hamburg
Office
Room: 420
Contact
Portrait
Tim Schatto-Eckrodt joined Prof. Kleinen-von Königslöw's team at the Faculty of Business, Economics and Social Sciences in October 2022. His main research interests are
Cyber propaganda
Digital public sphere
Conspiracy theories
Dissemination of misinformation (online
Curriculum Vitae
Tim Schatto-Eckrodt is a communication scholar who studies the influence of online propaganda on public opinion. His master's thesis dealt with the diffusion and acceptance of new technologies.
Since October 2017, Tim Schatto-Eckrodt worked as a research assistant at the University of Münster:
from October 2017 to April 2019 in the BMBF project "PropStop", where he researched methods to identify attempts to influence public opinion through online propaganda;
From May 2019 to October 2022 in the junior research group "Democratic Resilience in Times of Online Propaganda, Fake news, Fear and Hate speech (DemoRESILdigital)".
Since October 2022, he is a research assistant in the department of Prof. Dr. Katharina Kleinen-von Königslöw (digitalized communication + sustainability) at the University of Hamburg.
In his dissertation (expected submission 2023), he is developing a content analytic tool for measuring conspiracy theory content in online communication
Teaching - winter semester 2023/24
Teaching T. Schatto-Eckrodt in Winter 2023/24
Teaching in previous terms
Teaching - summer semester 2023
T. Schatto-Eckrodt - Winter 2022/23