Oliver Merschel, M.A.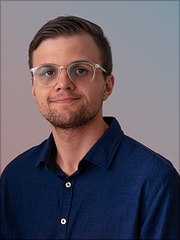 Photo: privat
Doctoral student Prof. Antje Wiener (supervisor, since November 2021)
Address
Institut für Friedensforschung und Sicherheitspolitik an der Universität Hamburg (IFSH)
Beim Schlump 83
20144 Hamburg
Contact
Brexit in practice: Narrating the Future of Security Cooperation between EU and UK in the EU's administrative 'engine room'
This thesis investigates the role of Brexit for the (re-)production, contestation and potential crumbling of the EU's ontological security. It goes beyond both macro-level diagnoses of the EU as an "anxious community" and beyond individual (political) psychology to focus on ontological security on the intermediate level of the EU's administrative 'engine room'. More specifically, it focuses on the narrative practices that engage with the future of cooperation between the EU and the UK especially in the highly relevant and contentious field of security. Drawing on the observation that the EU increasingly narrates its self-image based on its supposed role as a "security provider", the future of security cooperation after Brexit seems to gain special importance for the EU's ontological security. Through the lens of Critical Border Studies and the concept of "boundary work", which enables the analyst to differentiate between inclusive and exclusive practices of constituting stable social entities at crucial "sites of difference", the project intents to make two empirical and conceptual contributions: (1) Empirically, it zooms in on the narrative practices that shape the EU's internal administrative handling of post-Brexit security cooperation with the UK and their entanglement with overarching "security provider" narratives. (2) Conceptually, it sheds light on the question of the inclusive or exclusive character of producing ontological security, which is much debated in theory but rarely studied empirically. Both contributions also relate to broader debates on the EU's neighborhood relations and policies as well as the role of different modes and hierarchizations of Othering for these neighborhood relations, which have so far rarely been related to the more recent case of Brexit.