Prof. Oliver Schmidtke, University of Victoria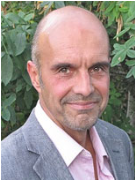 Guest Researcher (03/2011-03/2012)
Address
University of Victoria
Politikwissenschaft
Department of Political Science
Victoria, Canada
Contact
Professor Oliver Schmidtke has been granted a one year Marie Curie research fellowship at the University of Hamburg and the CGG. During his stay his research has focused on the project "Migration Policy - Beyond National Models? Managing Immigration and Integration in Systems of Multi-level Governance – a transatlantic comparison " in collaboration with Antje Wiener.

Please find all information about the project here (project website at the Global Governance Chair)

Academic career info at a glance:
Oliver Schmidtke is a Professor and UVic European Studies Scholar in the Departments of History and Political Science. Since 2006 he holds the Jean Monnet Chair in European History and Politics. From 2005 to 2008 he was the Director of the European Studies Program at UVic and from 2004 to 2006 he served as the President of the European Community Studies Association Canada.