M.Sc. Interdisciplinary Public and Nonprofit Studies (PUNO)
In recent years, public tasks have become increasingly complex and are usually not fulfilled by the state alone, but rather in cooperation between administrations, public enterprises and nonprofit organizations. The range of topics and fields of work for students in this program extends from politically highly topical issues, e.g. refugee policy or the fight against poverty, to the more classical public tasks, such as culture, social services, cleanliness, public transport, universities, the foundation sector, and many more.
In these areas, graduates with interdisciplinary knowledge are sought in Hamburg and throughout Germany. In order to meet this demand, the Faculty of Business, Economics and Social Sciences at the Universität Hamburg offers this Master's program in the Department of Socioeconomics with 35 places per year. On the one hand, the program is research-oriented, e.g. the compulsory module includes participation in a research seminar in which current issues in public and nonprofit research are empirically addressed. On the other hand, great importance is attached to current, practice-oriented questions as well as practice experience. In the elective area, various seminars are offered in the modules Public Studies, Nonprofit Studies and Cross-Sector Studies, which can be chosen freely. Particularly innovative are the transfer module and PhD Track.
An application for the Master's program Interdisciplinary Public and Nonprofit Studies is possible every winter semester. The application is made within the application period (01.06.-15.07.) in two steps:
Online application via the STiNE application portal of the University of Hamburg.
Send the complete application documents to the Academic Office (Studienbüro).
The next information events for interested parties will take place as of March 2023. Please, note our announcements below or on the homepage of the Academic Office.
In October 2022 Prof. Dr. Rick Vogel took over the program management of the Interdisciplinary Master's Program.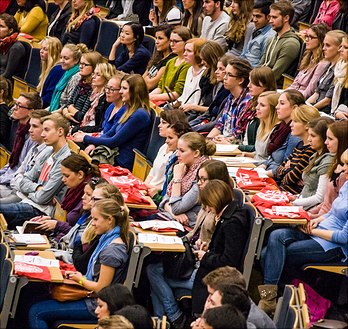 General Information
on the M.Sc. Interdisciplinary Public & Nonprofit Studies (PUNO) Program can be found on the homepage of the Socioeconomics Academic Office (Studienbüro Sozialökonomie) and in the student handbook.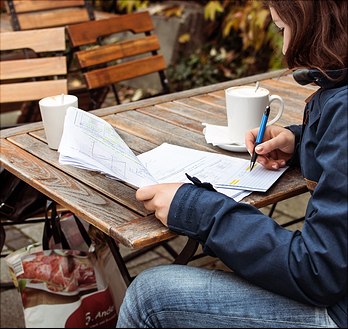 Information about the Modules
Use the navigation in the right column to get additional information about the modules in the M.Sc. Interdisciplinary Public & Nonprofit Studies program.