Nadja Schweiggart, M.Sc.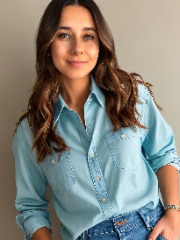 Foto: NS
Wissenschaftliche Mitarbeiterin bei Prof. Teichert
Anschrift
Universität Hamburg
Fakultät für Wirtschafts- und Sozialwissenschaften
Sozialökonomie
Betriebswirtschaftslehre
Von-Melle-Park 5
20146 Hamburg
Büro
Raum: 3074
Sprechzeiten
nach individueller Absprache
Kontakt
Research interests
Consumer behavior
Decision-making processes in consumers
Tourism
Attitudes towards animals in the tourism system
Destination management
Practical experiences
Before joining the CMI as a research associate, Nadja Schweiggart worked as a consultant in a leading strategy consultancy in the tourism industry in Hamburg and in the online marketing / social media domain of the German National Tourist Board (DZT e.V.) in Brussels.
During her studies, she further supported the market research institute of the Hochschule Heilbronn (Heilbronner Institut für angewandte Marktforschung) and worked closely with TUI Deutschland for various projects in the sales strategy field.  
Theses
Schweiggart, N. (2020) "Strategic considerations and bias in review providing behavior in collaborative consumption / The Effects of Airbnb's double-blinded review system on traveller's reviewing behaviour: A critical incident study"
Schweiggart, N. (2018) "Führende Unternehmen des Cross-Channel-Managements und Implikationen für die TUI Deutschland GmbH"
Education
2018-2020: Katholieke Universiteit Leuven (KU Leuven), Belgium
Master in International Business Economics and Management (M.Sc.) (with distinction)
2015-2018: Hochschule Heilbronn, Germany
Bachelor Tourism Management (B.A.)
BBB3162
bookanthology/anthology,bookanthology/book,bookanthology/collectededitionanthology,bookanthology/conferenceproceedings,contributiontobookanthology/conference,contributiontobookanthology/conferencecontrib_articleforconference,contributiontobookanthology/conferencecontrib_other,contributiontobookanthology/conferencecontrib_poster,contributiontobookanthology/conferencecontrib_publishedabstract,contributiontoconference/abstract,contributiontoconference/paper,contributiontoconference/poster,contributiontojournal/abstract,contributiontojournal/article,contributiontojournal/comment,contributiontojournal/conferenceabstractinjournal,contributiontojournal/conferencearticle,contributiontojournal/special_issue,contributiontoperiodical/book,contributiontoperiodical/editorial,contributiontoperiodical/featured,workingpaper/discussionpaper,workingpaper/expertopinion,workingpaper/projectreports,workingpaper/researchcommunicationreport,workingpaper/workingpaper
en_GB
de_DE