Business and Economics Library
1 von 11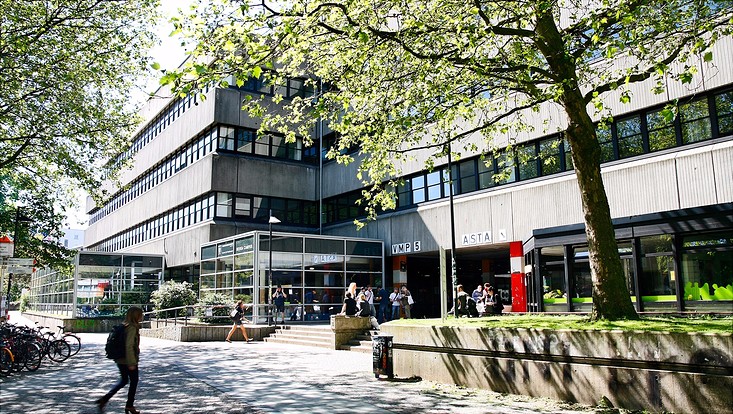 Photo: UHH-Baumann
Business and Economics Library - Von-Melle-Park 5
The Business and Economics Library provides information resources for the departments Social Economy, Economics, Hamburg Center for Health Economics, Centre for Globalisation and Governance  and Business Adminsitration.
Photo: UHH WiSo-Bib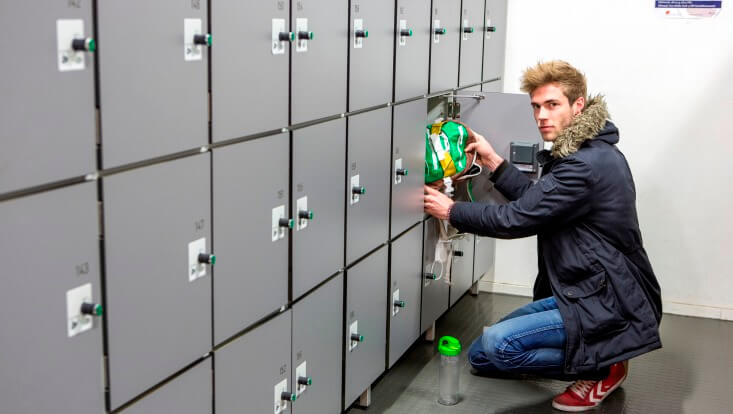 Photo: UHH-Mentz
Lockers in the foyer of the Business and Economics Library
To get a key card for a locker present your library card at the circulation desk. You may bring coats, study equipment and water (in transparent bottles) into the library. Please store everything else in your locker.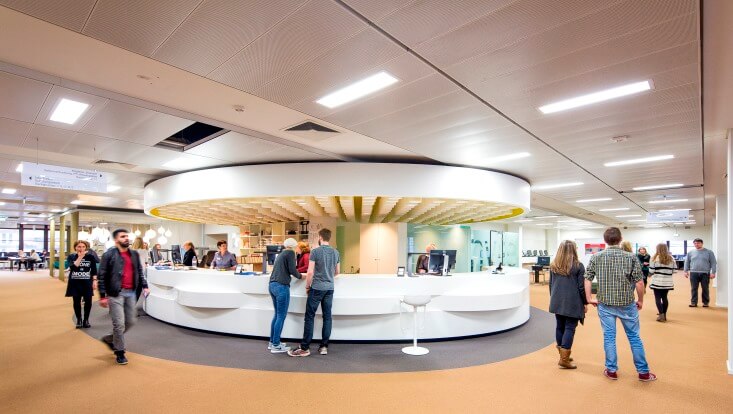 Photo: UHH-Mentz
Ask the team at the circulation desk
At the circulation desk you get information about research and loan options and about all the services on offer in the Business and Ecoomics Library.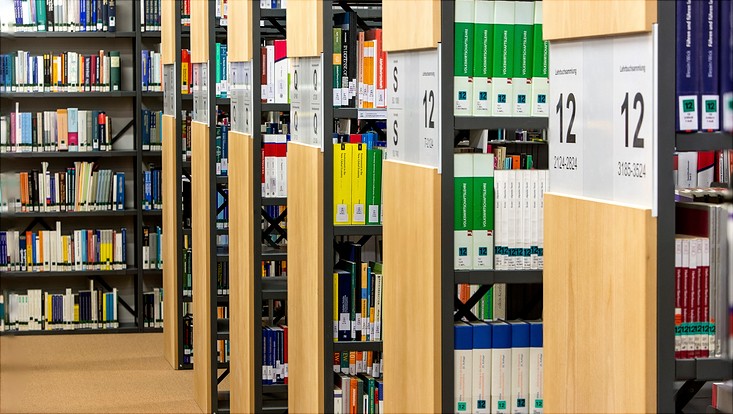 Photo: UHH-RRZ-Mentz
Collections
The Business and Economics Library has a collection of approx. 274.000 books and keeps 265 current print journals. The collection includes materials from the subjects of business administration, economics, information systems, law, sociology, political science, and psychology.
You can search the library's complete collection via the Campus Catalogue or Katalogplus.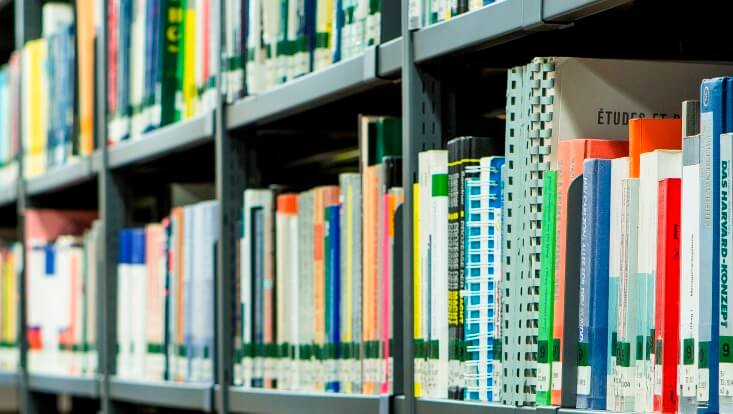 Photo: UHH-Mentz
Second largest library with loan options on campus
The Business and Economics Library is the second largest library with loan options on campus surpassed only by the Staats- und Universitätsbibliothek Hamburg, Carl von Ossietzky (Stabi).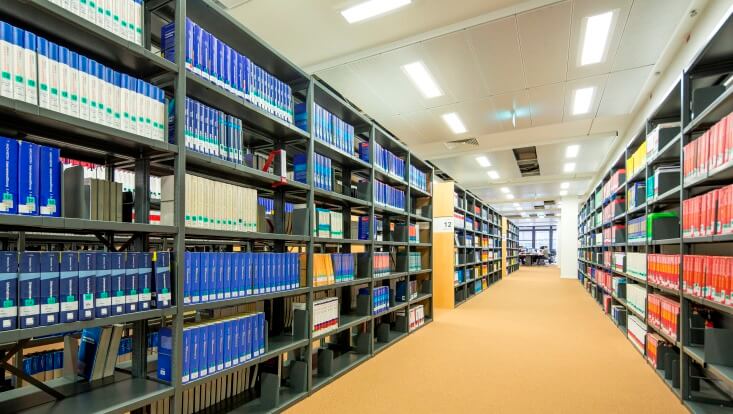 Photo: UHH-Mentz
Need a long loan period? Choose a book from our textbook collection.
We provide large numbers of books in our textbook collection. You can borrow books for 4 weeks and renew the loan online up to three times as long as nobody places a hold on the book.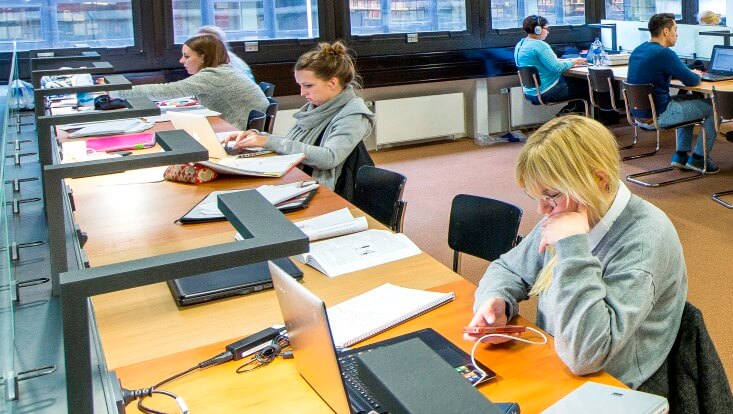 Photo: UHH-Mentz
Individual workspaces
The library offers more than 441 individual workspaces and 13 research computers and 15 workstations with computer monitors.
All workspaces are equipped with sockets and network connections. The library is part of the campus-wide wirelss network (eduroam), which gives students, faculty, and staff network access from all over campus.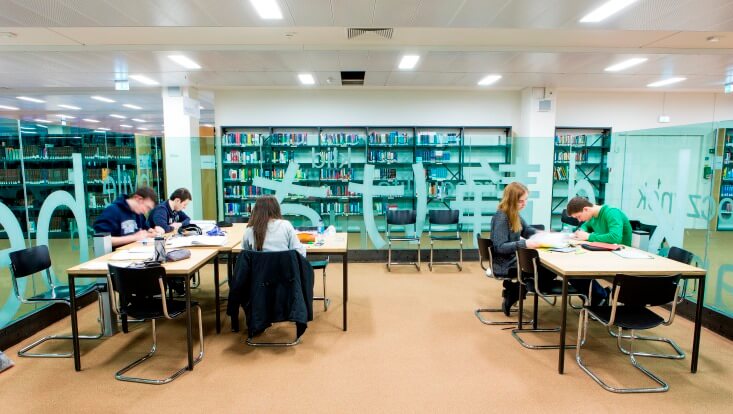 Photo: UHH-Mentz
Groups study area
The Business and Economics Library offers group study workspaces for 262 people. In the group study areas you can move tables and chairs around to fit your needs. Make yourself comfortable.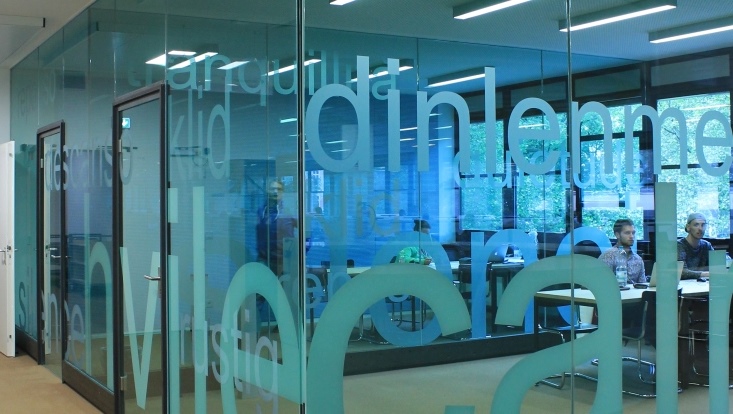 Photo: wisobib-Woltersdorf
Discussion rooms with touchscreens
The library offers 6 discussion rooms. All discussions rooms are fitted with touchscreens which allow you to work collaboratively on documents or presentations. Students of the Faculty Business, Economics and Social Sciences and the Faculty Business Administration can reserve the rooms online.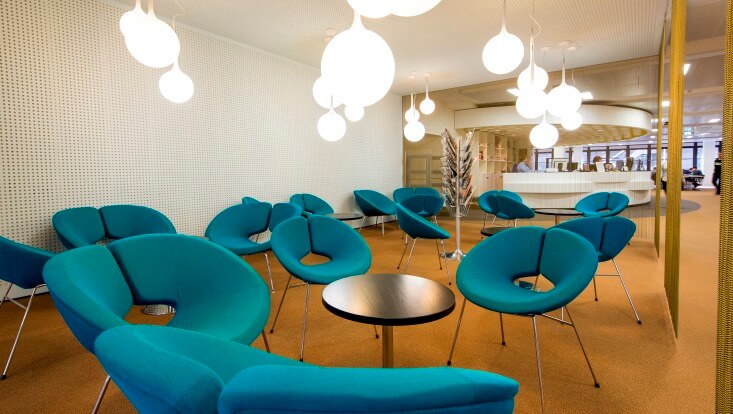 Photo: UHH-Mentz
Lounge
The lounge at the entrance is a popular meeting place. Feel free to use it as a workspace or to take some time out from your studies. Comfortable chairs and daily newspapers invite you to chill.
---