Sie sind hier:UHH > WiSo-Fakultät > Fachbereich Sozialökonomie > Professuren > Chair for Organization Studies > Research > DFG Network "Grand Challenges & New Forms of Organizing" > News > DFG network member Katharina Dittrich starts new grand challenges research project on climate change and financial markets
DFG network member Katharina Dittrich starts new grand challenges research project on climate change and financial markets
18. Mai 2020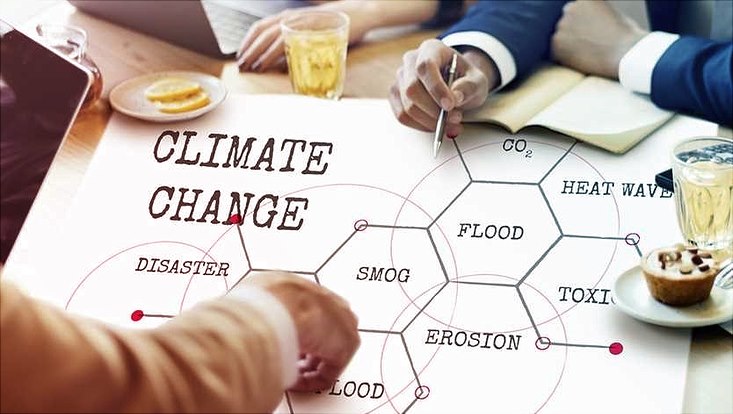 Foto: Gümüsay
DFG network member Katharina Dittrich from the University of Warwick has been awarded a 4-year fellowship for the project entitle "Management insights for tackling grand challenges: the case of climate-related financial risks in the financial investment industry."
Despite the importance and significance of climate change for our planet and society, the finance sector for a long time has neglected climate change. In recent years, financial firms have realized that climate change poses a significant material risks to financial assets and the stability of financial markets. Yet, investors are ill-equipped to deal with these risks. There is a dearth of climate-related financial information, risk models do not provide the forward-looking scenario analysis required for climate change, and short-term orientation is still the dominant view amongst many working in financial firms. The challenge of climate risk is that it is complex, multi-dimensional, far-reaching in breadth and magnitude, and nothing like the traditional risks in finance. Tackling climate-related financial risks is beyond the power of any single firm and involves a large ecosystem of organizations, including financial investors, data providers, consultancies, regulators and NGOs.
Of relevance to this challenge is the stream of research that investigates how organizations tackle these large-scale, complex, enduring problems, referred to as 'grand challenges' (Ferraro, Etzion, & Gehman, 2015; George, Howard-Grenville, Joshi, & Tihanyi, 2016). This research has helped to highlight the macro processes of institutional change and to uncover the contributions of single organizations and multi-stakeholder initiatives to solving grand challenges. While much can be learned from this research, it leaves open how organizations change what they do when they are caught in a complex web of interactions with other organizations. How do they overcome the practical challenges that emerge in the interactions with others? How do the local experiments in multiple organizations interact and contribute to emerging collective approaches to the large-scale problem? Drawing on practice theory (Nicolini, 2012) and innovative ethnographic research methods, this four-research project traces in detail the actions of 10-12 organizations in their efforts to address climate-related financial risks, including different kinds of investors (e.g., pension funds, insurance companies, asset managers etc.), data providers and consultancies, investor networks, and NGOs.
As part of this project, Katharina is offering a four-year PhD scholarship and a 3-year PostDoc position. Both positions are expected to start in September/ October 2020.
The application deadline for the PhD scholarship is June 30th. Further information can be found here (bottom right page)
The application deadline for the PostDoc position is June 9th. Further information can be found here.
For informal queries and a conversation about the research project in general, please contact Dr Katharina Dittrich(Katharina.dittrich"AT"wbs.ac.uk).