Third network meeting at the Rotterdam School of Management
23. September 2019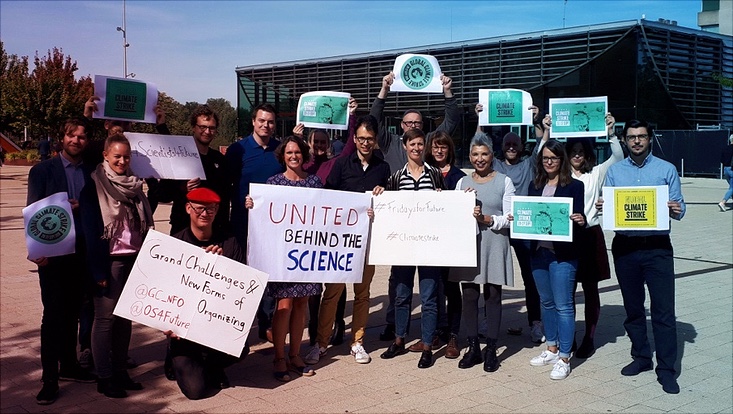 Foto: Gümüsay
On September 19 and 20, 2019, the Network "Grand Challenges & New Forms of Organizing" met for the third time—this time at the Rotterdam School of Management (RSM). Our keynote speakers were Tima Bansal from the Ivey Business School and Joep Cornelissen from RSM.
Tima and Joep offered intriguing and complementary takes on how to do research on grand challenges. In her keynote, Tima argued that management theories will only be able to support efforts to tackle sustainability issues if theories take more seriously time, space, and scale. In his keynote, Joep argued that a key strength of organizational theories in the context of grand challenges is the disciplined integration of different theoretical perspectives—a promise that most organizational research does not live up to yet. After the keynotes, we jointly cooked a vegan dinner at the Erasmus Food Lab.
At the network meeting, we discussed different pathways for researchers to have an impact. We will continue this discussion at the fourth network meeting with network members sharing their experiences of how they did outreach activities, engaged with practitioners or tried to have other forms of impact. In line with these discussions, we did a group photo to endorse the global climate strike.
The next network meeting will take place at Leuphana University on March 5-6, 2020. Participants shared some impressions of the network meeting via Twitter here.