Research on Refugee Crisis in Northern Uganda – Chair for Organization Studies in Northern Uganda for the second time for research purposes
14. September 2017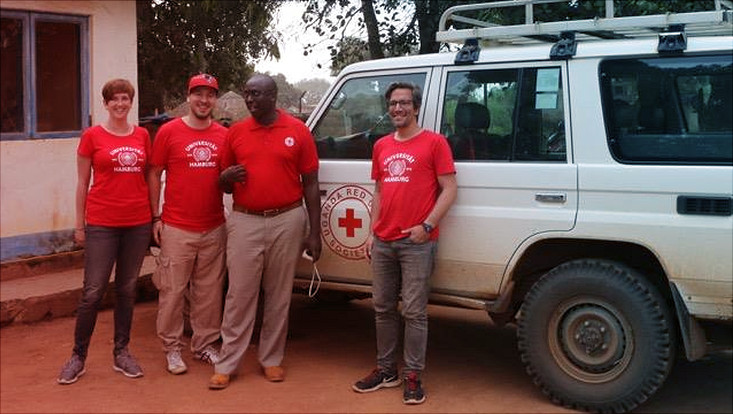 Foto: Geiger
The chair for Organization Studies has established research partnership with the Uganda Red Cross Society (URCS) in March 2017 to study the coordination efforts undertaken for coping with large influx of refugees crossing the South Sudanese border.
In March 2017 Prof. Geiger and Philipp Darkow M.A. accompanied the Uganda Red Cross Society for four weeks within an ethnographic study concerning the refugee crisis. Since 2016 the South Sudan refugee emergency in Uganda dramatically peaked. By the end of 2016 Uganda hosts approximately 625000 refugees from South Sudan, and there is no sign of change. As of March 2017, 6000-7000 refugees arrived daily at the reception centers in Northern Uganda.
Originally the capacity was designed to deal with 1000 refugees per day, and capacity is actually overstretched. People arriving suffer from malnutrition, diseases (like malaria) and post-traumatic stress syndromes, with 86% of all refugees being women and children. The Ugandan Government grants all refugees a small plot of land (50x50m per household), the right to work and start a business and free movement within the country from the first day of arrival.
Our research took place at two different refugee settlements: Palorinya settlement where refugees arrived in December 2016 and have already settled in, and Imvepi settlement (Yumbe region) which currently receives the largest number of new arrivals. The crisis is managed by the Office of the Prime Minister and the UNHCR, with support of more than 47 national and international NGOs, the Red Cross Society as being one of them. Our study aims at understanding how emergencies of this scale and with the vast amount of partners are actually coordinated in such continuously changing situations. Our ethnographic approach enabled us to closely observe the activities of URCS at the different sites and spend more than 4 weeks at the refugee settlements. As a result, we are able to provide detailed feedback to our partners how such emergencies are coordinated and we were able to gain deep insights into the struggles, pitfalls and best practices of international humanitarian aid work.
At the end of August / beginning of September 2017 we again travelled to Uganda to give a feedback and to analyze the development of the situation again. Furthermore this time a master thesis based on measuring the success of relief efforts, which was supported by the Hans Böckler Stiftung, was integrated in the study. In spite of the limited resources and the decreasing influx of refugees the situation has stabilized and the emergency response is almost completed.  All of the relief efforts are now working on sustainably improving the situation of the refugees and on stabilizing the living conditions.
To further support the capacity building we are working on establishing a university based seminar: "Emergency and Disaster Management".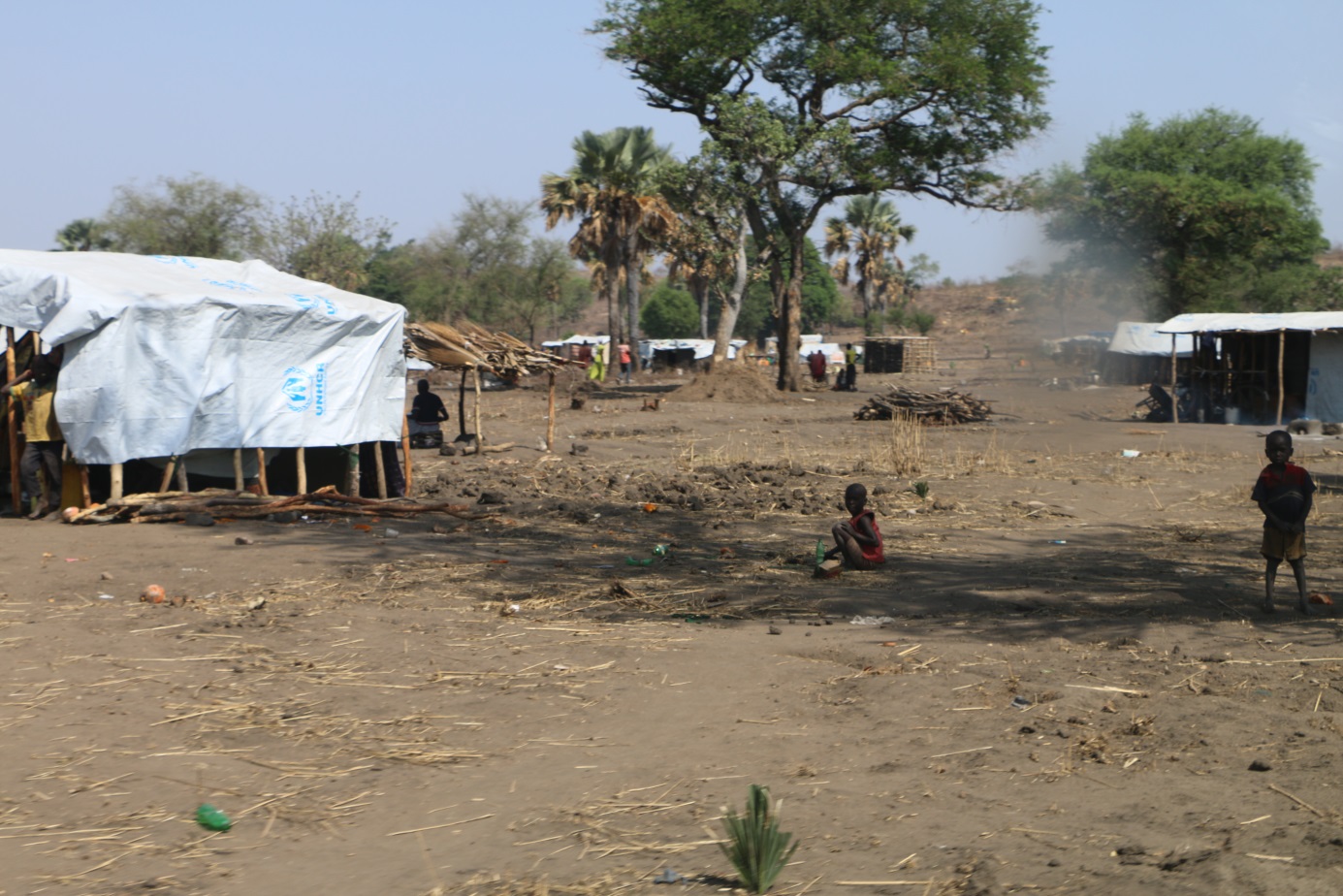 The camp Palorinya March 2017 (picture: Geiger (UHH))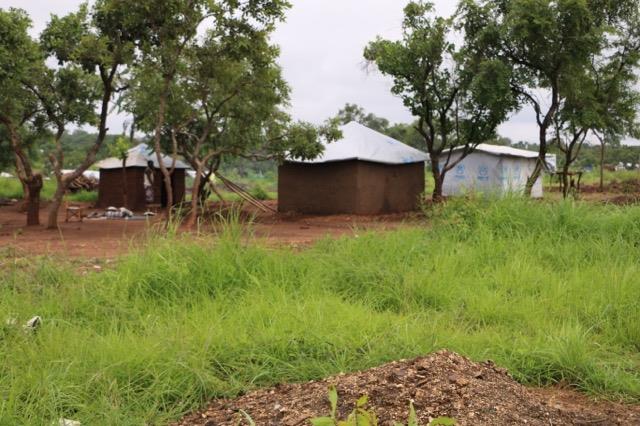 The camp Lager September 2017 (picture: Geiger (UHH))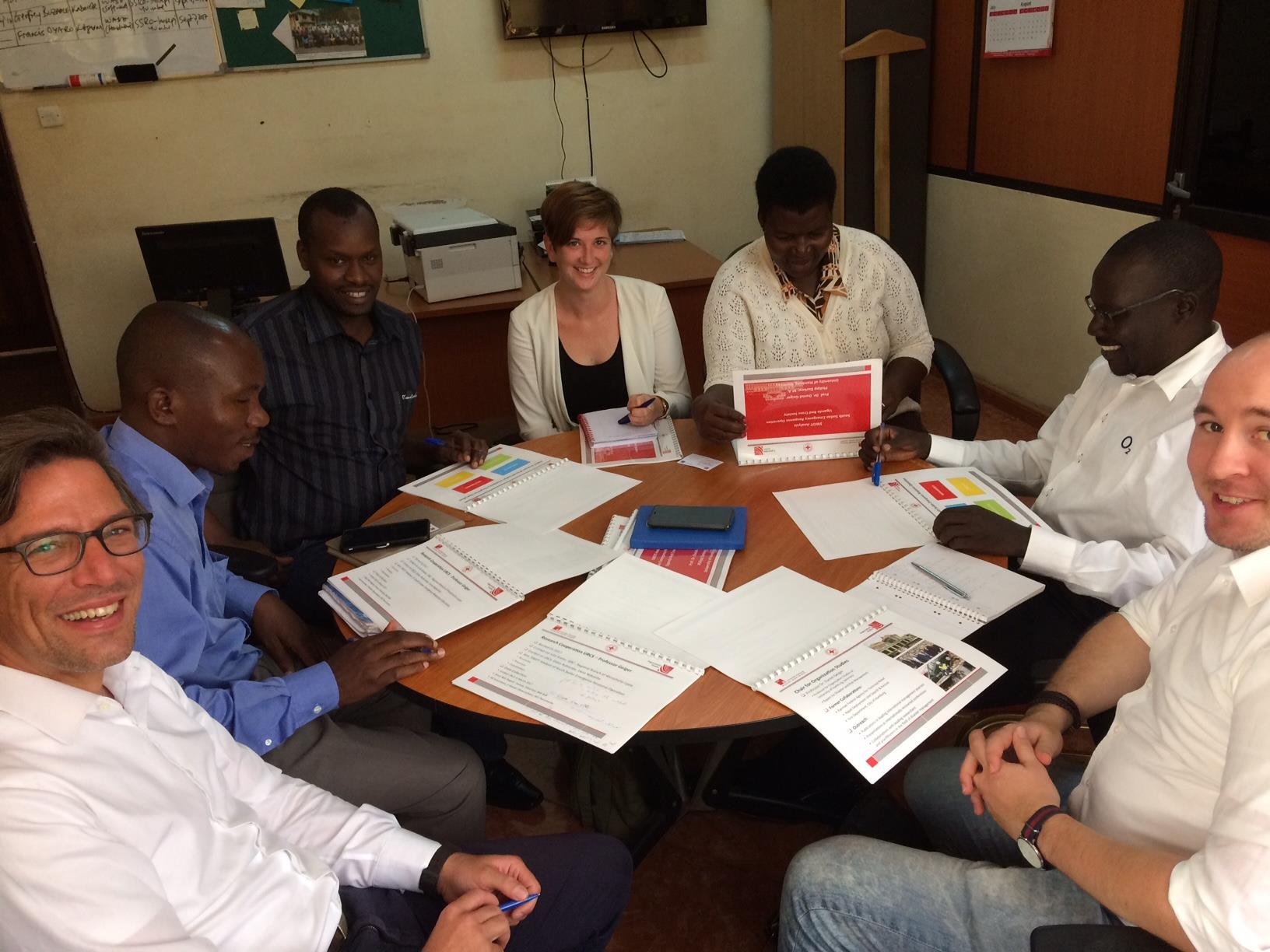 Feedback presentation September 2017 with members of the Uganda Red Cross Society (picture: Geiger (UHH))
---