Justin Schröder, M. Sc.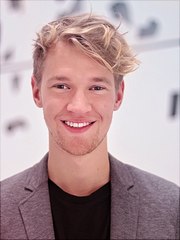 Research Associate
Address
Universität Hamburg
Faculty of Business, Economics and Social Sciences
Social Sciences
Journalism and Mass Communication
Grindelberg 5-7
20144 Hamburg
Office
Room: 3009
Contact
Portrait
Justin Schröder (M. Sc.) joined the DFG-funded project "The trust relationship between science and digitized publics" (TruSDi) in October 2021. In this project, his focus is on identifying trust-related categories in communication.
His research interests are primarily in the area of digitized information environments, especially in relation to science as well as political communication.
Curriculum Vitae
Time

Education and Postiion

Since Oct. 2021

Universität Hamburg: Research Associate in the DFG-funded project "The trust relationship between science and digitized publics" (TruSDi)

2021

Consulting for various ARD (German TV) brands in the area of online
research

2021

M.Sc. Market and Media Research at the Technische Hochschule Köln

2021

Working student in the online communication division of the Bundesverbands der Deutschen Vending-Automatenwirtschaft e.V.

2020
- 2021

Student assistant at the Institut für Informationswissenschaft (IWS) at the Technische Hochschule Köln (Prof. Dr. Amelie Duckwitz)

2020

Intern at SKOPOS, Institute for Market and Communication Research

2017
- 2020

Working student in the communication division of the agency
about:communication and in the global agency network Automotive PR

2018

B.A. Media Communication and Journalism at the FHM in Cologne