About us
Chair of Communication Studies, esp. Climate and Science Communication
Prof Dr Michael Brüggemann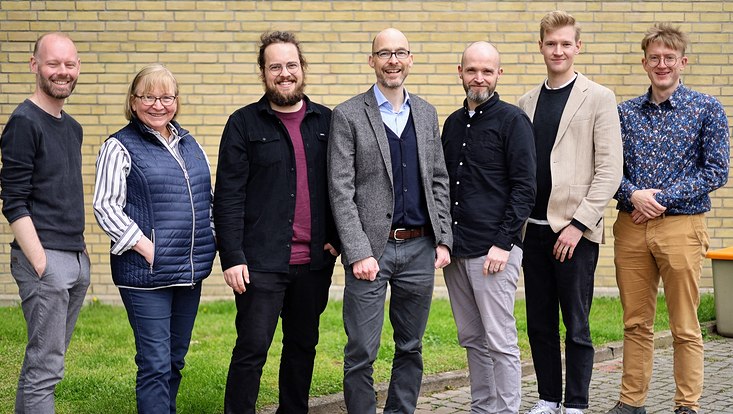 Photo: UHH/Tschötschel
Prof Brüggemann and his team
Climate and Science Communication - our team - spring 2023
Welcome
to the Chair of Communication Studies, esp. Climate and Science Communication.
Here you can find information about the different research activities, offered seminars and lectures, publications and the team.
Regarding research, we are mainly interested in an internationally comparative investigation of:
Climate and science communication
Transnational communication
Changes in journalism during the era of digital communication.

In teaching, the team members focus in particular on:
Traditional and current research on journalism
Methods of empirical communication resarch
Global and transnational communication
Science communication
Thank you for your interest. If you have any questions, please do not hesitat to contact us. You may reach us via the secretariat (sekretariat-klimakommunikation@wiso.uni-hamburg.de) . More information can be found via Service/Contact.
Further information about the department  can be found here: Journalistik und Kommunikationswissenschaften.