Prof. Dr. Grischa Perino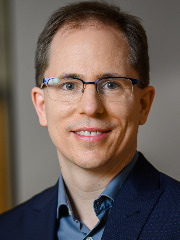 Photo: © Sebastian Engels Fotografie
Professor for Environmental Economics
Address
Universität Hamburg
Faculty of Business, Economics and Social Sciences
Socioeconomics
Economics
Welckerstraße 8
20354 Hamburg
Office
Room: 4.12
Contact
Grischa Perino's research interests include several areas in environmental, climate and applied micro-economics. In particular, he's interested in instrument choice, intrinsic motivation to protect the environment, preferences for environmental policies and environmental innovations. The methods used in his research tend to build on applied microeconomic theory and survey-based experiments. His research appeard, among others, in leading interdisciplinary outlets such as Science, Nature Climate Change and Nature Food as well as in renowned environmental economics journals such as Journal of Environmental Economics and Management, Journal of the Associtaion of Environmental and Resource Economists, Review of Environmental Economics and Policy, Environmental and Resouce Economics, American Journal of Agricultural Economics, Energy Economics and Resource and Energy Economics.
Grischa Perino co-chairs the project 'Dynamics of Climate Governance' within the Cluster of Excellence 'Climate, Climate Change and Society'. He also chairs a project within the Kopernikus-Project ARIADNE funded by the Federal Ministry of Education and Research.
He is an expert on carbon market design and in particular the Market Stability Reserve in the EU ETS. He has advised the European Commission (DG CLIMA), the Federal Ministry for Economic Affairs and Climate Action and the German Environment Agency on the matter.
You can find further information on his websites here.
Academic career
Professor for Environmental Economics, Department of Socioeconomics, Universität Hamburg, since April 2013
Senior Lecturer, School of Economics, University of East Anglia, 2012-2013
Lecturer, School of Economics, University of East Anglia, 2008-2012
Research associate, Chair of Environmental Economics (Prof. Timo Goeschl, Ph.D.), Heidelberg University, 2005-2008
Academic and scientific activities
Universität Hamburg (current)
Director, Center for Earth System Research and Sustainability (CEN), since 2023
Principal Investigator and Co-Chair of 'Dynamics of Climate Governance: Norms, Contestation, and Policies', Cluster of Excellence 'Climate, Climate Change and Society (CliCCS), since 2019
Member of  executive committee, International Max Planck Research School on Earth System Modelling, since 2014
Member of "Center for Sustainable Society Research" (CSS),  since 2016
Universität Hamburg (past)
Member of the Departmental Council for Socio-Economics, 2020 - 2022

Deputy member of faculty board, 2019 - 2021

Fellow, Humanities Centre for Advanced Studies "Futures of Sustainability: Modernization, Transformation, Control", 03-09/2020
Coordinator (with Dr. Christine Zöllner) of the project "Open University Access" in the Department of Socioeconomics, 2015 - 2019
Chairman examinations board B.A. Socioeconomics, November 2015 - November 2019Member of  the reform committee B.A. Socioeconomics, Jan. 2014 - Jan. 2016
Deputy member, faculty board of the Faculty of Business, Economics and Social Sciences , May 2014 - October 2015
Jury, Studentische Initiativen Fördern, Universitätskolleg, 2015/2016
External
Education
Postgraduate Certificate in Higher Education Practice, University of East Anglia, 2012
Dr. rer. pol. (equ. PhD in Economics), Universität Heidelberg, 2007
Diplom-Volkswirt (equ. M.Sc. in Economics), Universität Freiburg, 2004
M.Sc. in Environmental and Resource Economics (distinction), University College London, 2003
Vordiplom VWL (equ. B.Sc. in Economics), Universität Bonn, 2001
In the media
Selected articles in the media on the research work of Prof. Perino
ÖKO-TEST Magazin August 2023: Chicken Nuggets, Interview, 20.07.2023
Können Privatanleger mit CO2-Zertifikaten Geld verdienen?, Interview in the podcast, Handelsblatt Today, 12.05.2023
Rendite und Klimaschutz? Die zweifelhaften Versprechen eines Fintechs, Handelsblatt, 11.05.2023
Deutsche würden Fleischsteuer einer Klimaschutzabgabe vorziehen, top agrar online, 27.02.2023
Fleisch-Steuer: So viel würden Kunden draufzahlen, Hamburger Morgenpost, 22.02.2023
Die Deutschen wollen die Fleischsteuer, aber bringt die überhaupt was? Das sagen Experten, Stern, 18.02.2023
Germans back a meat tax to improve animal welfare, The Times, 16.02.2023
Mögliche "Fleischsteuer": Für die Tiere ja, fürs Klima weniger, Tagesspiegel, 16.02.2023
'We call on the European Parliament to stick with the Commission's vision for CO₂ emissions reduction', Le Monde, 07.06.2022
Is there a fatal flaw in the EU's emissions trading scheme? (mit Max Willner), EU Observer, 12.01.2022
Börse statt Bäume, Frankfurter Allgemeine Sonntagszeitung, 19.09.2021
Studie: Viele Menschen verstehen die CO2-Bepreisung nicht – aber dies lässt sich ändern, klimafakten.de, 19.07.2021
Besser als Berlin, Süddeutsche Zeitung, 07.05.2021
Wie die Marktstabilitätsreserve den Emissionshandel destabilisiert, Tagesspiegel Background Energie & Klima, 30.04.2021

The EU ETS needs a new autopilot: a proposed reform for the MSR, LIFE DICET Blog, 19.03.2021
Wo Markt auf Moral trifft - CO2-Emissionshandel behindert freiwilligen Klimaschutz, RiffReporter, 10.07.2020
Schildbürgerstreich Kohleausstieg: Teuer und mit ungewisser Klimawirkung, Tagesspiegel Background, 12.03.2020
Kein bisschen Frieden - Der Kohlekompromiss ist teuer und stiftet keinen Frieden, DER SPIEGEL vom 25.01.2020, S. 66
Klimaplan: Warum ein Experte gegen die Solar-Pflicht ist, Interview, Hamburger Abendblatt, 04.12.2019
Was machen Sie am 20. September? - Wie und wo unsere Gesprächspartner am Klimastreik teilnehmen – zusammengestellt von KlimaSocial-Team, RiffReporter, 17.09.2019
Fürs Klima: Fliegen verbieten?, Live-Experte (ab 17:30min) bei stern.de DISKUTHEK, 18.07.2019
Verzicht ist nicht die Lösung, Kolumne, Tagesspiegel Causa, 15.06.2019
Klimagerecht, Gastkommentar, Süddeutsche Zeitung, 14.06.2019
National climate measures and European emission trading: Assessing the 'waterbed effect', Clean Energy Wire, 04.04.2019
Klimaschutz und Kopfzerbrechen, WELT AM SONNTAG, 11.03.2019
100 Fragen des Lebens: Können wir das Klima beherrschen?, Hamburger Abendblatt, 17.11.2018
Klimanationalisten im Wasserbett, RiffReporter, 30.10.2018
Studie: EEG könnte Treibhausgas-Ausstoß erhöhen statt senken, EurActiv.de, 16.02.2017
Licht aus? Bringt nix!, Interview, DRadio Wissen, 17.11.2015
Stromsparen bringt nichts fürs Klima, Interview, Technology Review, 02.11.2015
Manchmal kann Klimaschutz dem Klima auch schaden, Der Standard, 15.08.2015
Should we stop worrying about the environmental impact of flying?, The Guardian, 31.01.2013
Why flying could produce less carbon than taking the bus, The Telegraph, 30.01.2013
Selected News and Press Releases of the University of Hamburg
Working papers
Self-Signaling in Moral Voting

(with Lydia Mechtenberg, Nicolas Treich, Jean-Robert Tyran and Stephanie Wang), CEPR Discussion Paper DP15645, January 2021
Regulation Based Price Discrimination (with Jascha Tutt), mimeo