CLICCS-Lecture: Cécile Pelaudeix on "International Law and Energy Resources Extraction in the Arctic: Assessing Innovative Legitimation Practices"
Pelaudeix from Sciences Po Grenoble will hold her lecture on December 2nd 2019 at 6:15 pm, Allende-Platz 1, room 250
2. Dezember 2019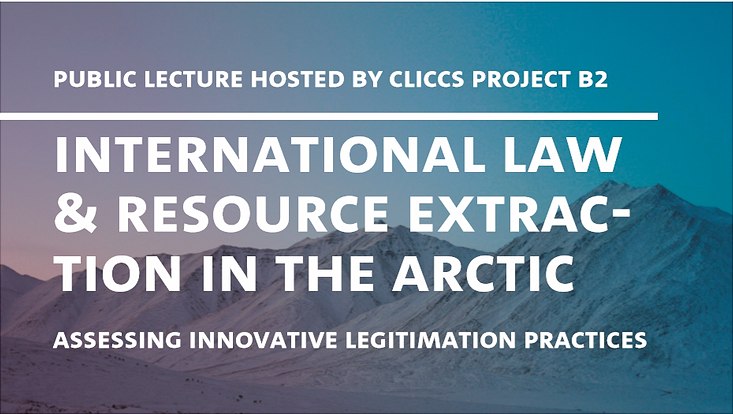 Foto: https://www.deviantart.com/arctic-stock/art/Snowy-mountains-1-75157374
Climate change opens up the Arctic region to the opportunities for energy resource extraction. Giving in to growing pressure for respective economic development, governments' pursuit of these resources often results in unsatisfactory consultation processes with inhabitants and indigenous peoples. Challenging government and corporate policies and plans, non-state actors take recourse to international law to support their rights. However, governments increasingly feel unduly constrained by international law. Seeking to expand their room for maneuver, they orchestrate a backlash against the ever-expanding universe of international norms and rules. This opens up for intense processes of norm contestation.
The lecture will compare three cases of such contestation: opposition to offshore seismic activities in Canada, contested consultation procedures in uranium mining in Greenland and creation of an Indigenous Protected Area in a transnational setting between Canada and Greenland. The comparison will focus on the political action and arguments put forward by the non-state actors representing local inhabitants and indigenous peoples. It will show how these elaborate on and use international law as a basis to legitimize the respective actors' claims. In contrast to more commonly used arguments about procedural legitimacy in the two first cases, the lecture highlights the formulation and creative use of more substantive accounts of legitimacy in the third case. In lieu of conclusion, it will be argued that this practice could open new ways to shape international norms.
Cécile Pelaudeix is a Research Associate at Science Po Grenoble. The event is hosted by CLICCS Project B2 Dynamics of Climate Governance: Norms, Contestation, and Policies. For more information on CLICCS, visit the research clusters website.
More information on this lecture can be found on this poster.