Qualification Program
The qualification program provides a rigorous training for undertaking independent research on collective decision-making in one of the three disciplines. It has three pillars and is divided into an Orientation Phase and a Specialization Phase.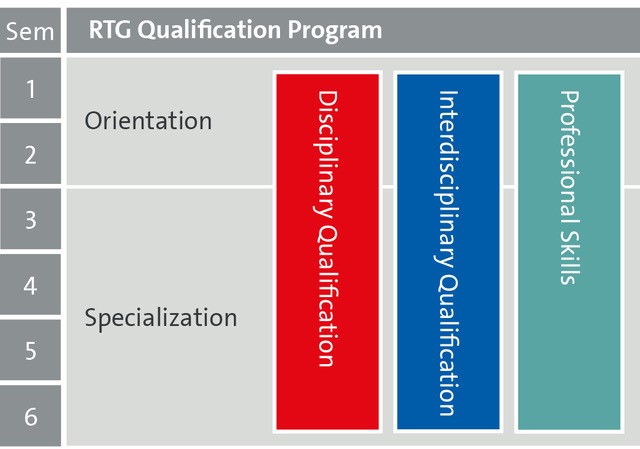 On acceptance into the RTG, each doctoral student will be assigned to one of the disciplinary qualification tracks Economics, Philosophy or Political Science. The assignment will be based on the research interests and prior disciplinary and methodological training. The disciplinary track will also determine the disciplinary designation of the doctoral degree. The courses in the disciplinary qualification program are compulsory and will be a personal curriculum tailored to individual needs and backgrounds.
The disciplinary qualification program will be complemented by an interdisciplinary program, which will make conversing and exchanging ideas, theories and research methods across disciplines natural and thereby overcome the fragmentation of knowledge that occurs from the necessity of scientific specialization.
The academic qualification program is completed by a training program in professional skills for academic and non-academic career paths.