Prof. Dr. Dr. Lydia Mechtenberg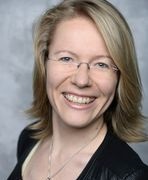 Prof. für VWL, insb. Mikroökonomie
Address
Universität Hamburg
Faculty of Business, Economics and Social Sciences
Volkswirtschaftslehre
Von-Melle-Park 5
20146 Hamburg
Office
Room: 2065
Office hours
On appointment by email
Contact
Key aspects of activity
Methods: Theory and Experiments
Behavioral Public Economics
Political Economy
Digital Economics
Short biography
Download full CV
Since 2012: Associate Professor of Economics at the Universität Hamburg (tenured)
2011 - 2012: Replacement Chair for Public Finance at the University of Mannheim, Department of Economics
2009 - 2011: Postdoctoral Researcher at the Social Science Research Center Berlin (WZB), Department "Markets and Politics/Market Behavior"
2005 - 2009: Researcher/Postdoctoral Researcher at the Technical University of Berlin, Department of Microeconomics
2005: Fall and spring term, filling in for Professor Dr. Kuebler at the Technical University of Berlin, Department of Microeconomics
2003 - 2005: Researcher at the Social Science Research Center Berlin (WZB), Department "Markets and Politics"
2001 - 2005: Researcher at the Johannes Gutenberg University Mainz, Department of Philosophy
2006: PhD in Economics, Technical University of Berlin (Degree: summa cum laude/ with distinction. Supervisors: Dorothea Kuebler, Paul Heidhues)
2004: PhD in Philosophy, Johannes Gutenberg University Mainz (Degree: summa cum laude/ with distinction)
2002: Diplom (equivalent to Master) in Economics, Free University of Berlin (best degree of the cohort)
2000: Master in Philosophy, Free University of Berlin
Research interests
The Professorship Mechtenberg (Microeconomics) does research in the following areas:
Behavioral Economics
Experimental Economics
Organizational Economics
Public Economics
Political Economics
Publications
2021
Deliberative structures and their impact on voting behavior under social conflict.  (with J. Brandts and L. Gerhards), 2021, forthcoming in Experimental Economics.
2020
Competition over Context-Sensitive Consumer. Managment Science, https://doi.org/10.1287/mnsc.2020.3675, 2020, (with A. Apffelstaedt).
Whistle-Blower Protection: Theory and Experimental Evidence. European Economic Review, https://doi.org/10.1016/j.euroecorev.2020.103447, 2020, (with G. Muehlheusser and A. Roider).

2019
The Swing Voter's Curse in Social Networks. Games and Economic Behavior 118, 241-268, 2019 (with B. Buechel).

Motivated to Vote. Games and Economic Behavior 116, 241-59, 2019 (with Jean-Robert Tyran).
2018
If I can do it, so can you! Peer Effects on Perseverance. Journal of Economic Behavior and Organization,  https://doi.org/10.1016/j.jebo.2018.09.004, 2018 (with Berno Buechel and Julia Petersen).
2015
Battaglini, Marco; Mechtenberg, Lydia (2015): When do conflicting parties share political power? Journal of Experimental Political Science 2, 139-151.
Danz, David; Kübler, Dorothea; Mechtenberg, Lydia; Schmid, Julia (2015): On the Failure of Hindsight-Biased Principals to Delegate Optimally. Management Science 61, 1938-1958.
2014
Dittmann, Ingolf; Kübler, Dorothea; Maug, Ernst; Mechtenberg, Lydia (2014): Why Votes Have Value: Instrumental Voting with Overconfidence and Overestimation of Others' Errors. Games and Economic Behaviour 84, 17-38.
2012
Mechtenberg, Lydia; Münster, Johannes (2012): A strategic mediator who is biased into the same direction as the expert can improve information transmission. Economic Letters 117, 490-492.
Mechtenberg, Lydia; Strausz, Roland (2012): Migration of the Highly Talented: Can Europe Catch Up with the U.S.? Journal of Public Economic Theory 14, 945-969.
2009
Mechtenberg, Lydia (2009): Cheap Talk in the Classroom: How biased grading at school explains gender differences in achievements, career choices, and wages. Review of Economic Studies 76, 1431-1459.
2008
Mechtenberg, Lydia; Strausz, Roland (2008): The Bologna Process: How student mobility affects multi-cultural skills and educational quality. International Tax and Public Finance 15, 109-130.
Projects
The researchers of the HAS CSS Institute for Legal Studies also contributed to the application for the research funding, which has been awarded a one billion HUF grant by the European Union under Horizon 2020 (Principal Investigator: Prof. Dr. Dr. Lydia Mechtenberg, Department of Economics). The DEMOS (Democratic Efficacy and the Varieties of Populism in Europe) research project, led by HAS Centre for Social Sciences has received one billion HUF funding from the European Union. The joint research project is based on a cooperation among 15 European partners, including such distinguished research institutes as the Universities of Hamburg and Copenhagen. Under the strict requirements of the EU Research and Innovation programmes only the most outstanding applications are found eligible for funding. During the evaluation process such criteria are considered by a board composed of European scholars as professional excellence, social impact, and the expected quality of realisation.