Prof. Dr. Dr. Lydia Mechtenberg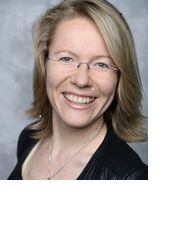 Prof. für VWL, insb. Mikroökonomie
Anschrift
Universität Hamburg
Fakultät für Wirtschafts- und Sozialwissenschaften
Volkswirtschaftslehre
Von-Melle-Park 5
20146 Hamburg
Büro
Raum: 2065
Sprechzeiten
Nach Vereinbarung per E-Mail
Kontakt
Schwerpunkte
Methods: Theory and Experiments
Behavioral Public Economics
Political Economy
Digital Economics
Kurzbiografie
Download full CV
Since 2012: Associate Professor of Economics at the Universität Hamburg (tenured)
2011 - 2012: Replacement Chair for Public Finance at the University of Mannheim, Department of Economics
2009 - 2011: Postdoctoral Researcher at the Social Science Research Center Berlin (WZB), Department "Markets and Politics/Market Behavior"
2005 - 2009: Researcher/Postdoctoral Researcher at the Technical University of Berlin, Department of Microeconomics
2005: Fall and spring term, filling in for Professor Dr. Kuebler at the Technical University of Berlin, Department of Microeconomics
2003 - 2005: Researcher at the Social Science Research Center Berlin (WZB), Department "Markets and Politics"
2001 - 2005: Researcher at the Johannes Gutenberg University Mainz, Department of Philosophy
2006: PhD in Economics, Technical University of Berlin (Degree: summa cum laude/ with distinction. Supervisors: Dorothea Kuebler, Paul Heidhues)
2004: PhD in Philosophy, Johannes Gutenberg University Mainz (Degree: summa cum laude/ with distinction)
2002: Diplom (equivalent to Master) in Economics, Free University of Berlin (best degree of the cohort)
2000: Master in Philosophy, Free University of Berlin
Forschungsschwerpunkte
Behavioral Economics
Experimental Economics
Organizational Economics
Public Economics
Political Economics
Publikationen
2021
Deliberative structures and their impact on voting behavior under social conflict (with J. Brandts and L. Gerhards), 2021, forthcoming in Experimental Economics.
2020
Competition for Context-Sensitive Consumers. Managment Science, https://doi.org/10.1287/mnsc.2020.3675, 2020 (with A. Apffelstaedt).

Whistle-Blower Protection: Theory and Experimental Evidence. European Economic Review, https://doi.org/10.1016/j.euroecorev.2020.103447, 2020 (with G. Muehlheusser and A. Roider).
2019
The Swing Voter's Curse in Social Networks. Games and Economic Behavior 118, 241-268, 2019 (with B. Buechel).
Motivated to Vote. Games and Economic Behavior 116, 241-59, 2019 (with Jean-Robert Tyran).
2018
If I can do it, so can you! Peer Effects on Perseverance. Journal of Economic Behavior and Organization,  https://doi.org/10.1016/j.jebo.2018.09.004, 2018 (with B. Buechel and J. Petersen).
2015
Battaglini, Marco; Mechtenberg, Lydia (2015): When do conflicting parties share political power? Journal of Experimental Political Science 2, 139-151.
Danz, David; Kübler, Dorothea; Mechtenberg, Lydia; Schmid, Julia (2015): On the Failure of Hindsight-Biased Principals to Delegate Optimally. Management Science 61, 1938-1958.
2014
Dittmann, Ingolf; Kübler, Dorothea; Maug, Ernst; Mechtenberg, Lydia (2014): Why Votes Have Value: Instrumental Voting with Overconfidence and Overestimation of Others' Errors. Games and Economic Behaviour 84, 17-38.
2012
Mechtenberg, Lydia; Münster, Johannes (2012): A strategic mediator who is biased into the same direction as the expert can improve information transmission. Economic Letters 117, 490-492.
Mechtenberg, Lydia; Strausz, Roland (2012): Migration of the Highly Talented: Can Europe Catch Up with the U.S.? Journal of Public Economic Theory 14, 945-969.
2009
Mechtenberg, Lydia (2009): Cheap Talk in the Classroom: How biased grading at school explains gender differences in achievements, career choices, and wages. Review of Economic Studies 76, 1431-1459.
2008
Mechtenberg, Lydia; Strausz, Roland (2008): The Bologna Process: How student mobility affects multi-cultural skills and educational quality. International Tax and Public Finance 15, 109-130.
Projekte
Das Verbundprojekt "DEMOS: Democratic Efficacy and the Varieties of Populism in Europe" wurde von der EU für eine Laufzeit von drei Jahren bewilligt (Principal Investigator: Frau Prof. Dr. Dr. Lydia Mechtenberg, Fachbereich VWL). An dem Projekt unter der Sprecherschaft des 'Centre for Social Sciences' der 'Hungarian Academy of Sciences' (CSS HAS) sind europaweit 15 Institutionen beteiligt, denen für die Projektlaufzeit über 3 Millionen Euro zur Verfügung gestellt werden. Das Projekt verfolgt zwei übergeordnete Zielsetzungen: Zum einen arbeitet es auf ein besseres Verständnis des Phänomens des Populismus hin und zum anderen zielt es darauf, der gesellschaftlichen Herausforderungen des Populismus durch die Operationalisierung des Konzeptes der "democratic efficacy" zu begegnen.