Prof. Dr. Mathias Kifmann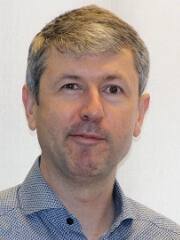 Photo: Mathias Kifmann
Professor
Health Economics and Social Policy
Address
Universität Hamburg
Faculty of Business, Economics and Social Sciences
Sozialökonomie
Volkswirtschaftslehre
Esplanade 36
20354 Hamburg
Office
Room: 5014
Office hours
Consultation will be offered again when the university is in session in the winter semester.
Contact
---
Secretary's office
Foreign language assistant
Sozialökonomie
Volkswirtschaftslehre
Esplanade 36
20354 Hamburg
Room: 5016
Short biography
Mathias Kifmann is Professor of Economics at the Department of Socioeconomics of Universität Hamburg. He studied economics at the University of Munich and at the London School of Economics. In 1996, he graduated from the University of Munich. At the University of Konstanz, he completed his doctorate in 2001 and finished his habilitation in 2005. From March 2006 to December 2010, he was Professor of Economics at the University of Augsburg.
His teaching and research focusses on health economics and the economics of the welfare state. Together with Friedrich Breyer and Peter Zweifel he has written the textbook Health Economics. He is one of the editors of the Journal of Health Economics and is currently president of the German Health Economics Association and of the European Health Economics Association.