Prof. Dr. Mathias Kifmann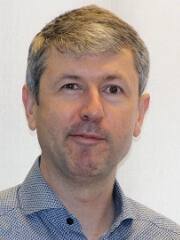 Photo: Mathias Kifmann
Professor
Health Economics and Social Policy
Address
Universität Hamburg
Faculty of Business, Economics and Social Sciences
Sozialökonomie
Volkswirtschaftslehre
Esplanade 36
20354 Hamburg
Office
Room: 5014
Office hours
by appointment
Contact
---
Secretary's office
Foreign language assistant
Sozialökonomie
Volkswirtschaftslehre
Esplanade 36
20354 Hamburg
Room: 5016
Consultation: information
You can book your consultation with Prof. Kifmann via the booking tool below.
Please consider:
The consultation is only meant for students
Please register until 12 pm (noon) the day before the desired appointment and for one time slot (15 minutes) only. You will receive an e-mail with your login data before the consultation appointment.
Exception: Larger projects, such as your thesis. In this case, please register for two consecutive time slots à 15 minutes.
If you cannot keep an appointment, please cancel via the cancellation link that you'll receive with the email confirmation of your booked appointment. 
Consultation winter semester 2023/24
Short biography
Mathias Kifmann is Professor of Economics at the Department of Socioeconomics of Universität Hamburg. He studied economics at the University of Munich and at the London School of Economics. In 1996, he graduated from the University of Munich. At the University of Konstanz, he completed his doctorate in 2001 and finished his habilitation in 2005. From March 2006 to December 2010, he was Professor of Economics at the University of Augsburg.
His teaching and research focusses on health economics and the economics of the welfare state. Together with Friedrich Breyer and Peter Zweifel he has written the textbook Health Economics. He is one of the editors of the Journal of Health Economics and currently president of the European Health Economics Association.