Benedicta Hermanns, M.Sc.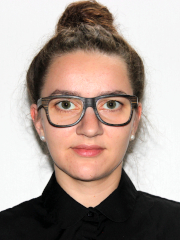 Photo: Benedicta Hermanns
Wissenschaftliche Mitarbeiterin
Ökonomik der Gesundheit und der Sozialen Sicherung
Address
Universität Hamburg
Sozialökonomie
Volkswirtschaftslehre
Esplanade 36
20354 Hamburg
Office
Room: 5015
Office hours
For the time being, consultation will only be offered ONLINE, generally Mon 10-11.
Please use the following link to reserve a consultation time slot: https://terminplaner4.dfn.de/sprechstunde-hermanns
Contact
Short biography
Benedicta Hermanns is a research assistant at the Hamburg Center for Health Economics and PhD student in the field of Behavioural Economics of Health and Social Policy under the guidance of Professor Johanna Kokot and Professor Mathias Kifmann.
She studied Economics at the University of Munich and Heidelberg University. Within the scope of her master's thesis, she analyzed anomalies of financial markets with regard to behavioural theories.