Philip Huynh, M.Sc.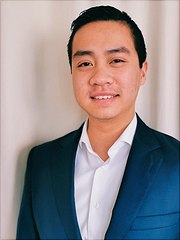 Photo: Philip Huynh
Wissenschaftlicher Mitarbeiter
Verhaltensökonomik der Gesundheit
Address
Universität Hamburg
Sozialökonomie
Volkswirtschaftslehre
Esplanade 36
20354 Hamburg
Office
Room: 5015
Office hours
by appointment
Contact
Short biography
Phililp Huynh is a research assistant at Universität Hamburg's HCHE (Hamburg Center for Health Economics) and PhD student with Prof. Mathias Kifmann in the field of Economics of Health and Social Policy.
He studied European Public Health at Maastricht University (Netherlands), followed by post-graduate studies in Health Economics as well as Health Policy, Innovation and Management at the University of Cologne and Maastricht University. He wrote his master's thesis on the topic of Patient Preferences and Secondary Opinions.