Prof. Shirley Scott, University of New South Wales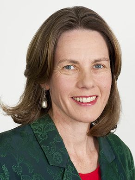 Gastforscherin (Juni/Juli 2015)
Anschrift
University of New South Wales
Politikwissenschaft
School of Social Sciences in Arts and Social Sciences
Sydney, Australien
Kontakt
Prof Scott wurde von der Research Area 4 des Centrums für Globalisierung und Governance eingeladen, um mit Hamburger ForscherInnen politikfeldübergreifend die Bereiche Sicherheit und Klima-Governance zu diskutieren.
Finden Sie unten stehend Prof Scotts Kurzbiographie und den Abstract ihres Forschungsprojekts:
Shirley Scott is an associate professor of international relations at the University of New South Wales in Sydney, Australia. Her scholarship lies at the intersection of International Relations and International Law and she has published widely in both disciplines. She is author of `International Law, US Power. The United States' Quest for Legal Security' (CUP 2012) and co-editor with Alan Bloomfield of a forthcoming book on norm antipreneurs. Shirley is Chair of the International Law section of the International Studies Association and a member of the executive council of the Asian Society of International Law. She is currently engaged in a project on the norm of climate security and implications of the growing acceptance of climate change as an issue of international security for the United Nations Security Council. While in Hamburg she will be working on a paper on the legitimacy of the UN Security Council addressing climate change.