Dr. Maximilian Willner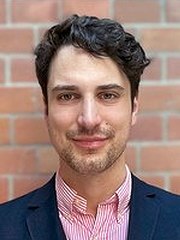 Photo: R. Daglioglu
PostDoc Prof. Perino
Address
Universität Hamburg
Faculty of Business, Economics and Social Sciences
Sozialökonomie
Volkswirtschaftslehre
Welckerstraße 8
20354 Hamburg
Office
Room: 4.13
Contact
Maximilian is a PostDoc at the Chair of Environmental Economics. He obtained a Ph.D. in Economics from the University of Hamburg for his thesis "Reforming Emissions Trading – Abatement, Investment and Regulatory Uncertainty" in December 2018. In 2016 he spent three months a visiting graduate student at the Grantham Institute on Climate Change and the Environment, London School of Economics.
During his studies, he was an intern for the German Foreign Office in Berlin and the ThyssenKrupp AG in Dortmund.
Besides his primary inquiries concerning environmental economics, Maximilian enriches his research with findings from behavioural, climate, institutional and resource economics. Within this context, the impacts of different uncertainties in the economic system on boundedly rational market participants and their decision-making are of particular interest to him.
Education
Ph.D. in Economics (Dr. rer. pol.), Universität Hamburg, 2018
M.Sc. Economics, Universität Hamburg, 2015
B.A. International Relations, TU Dresden and U Nantes, 2011
Publications
Grischa Perino und Maximilian Willner. "Rushing the impatient: Allowance reserves and the time profile of low-carbon investments". Environmental and Resource Economics in press. (2019) DOI
Maximilian Willner. "Consulting the chrystal ball: Firm's foresight and a cap-and-trade scheme with endogenous supply adjustments". (2018) Working Paper
Grischa Perino and Maximilian Willner. "EU-ETS Phase IV: allowance prices, design choices and the market stability reserve". Climate Policy 17(7). (2017): S. 936-946.DOI
Grischa Perino and Maximilian Willner. "Procrastinating Reform: The Impact of the Market Stability Reserve on the EU ETS". Journal of Environmental Economics and Management 80. (2016): S. 37-52.Preprint DOI
Complete list of publications
Academic career
PostDoc, Professorship Environmental Economics, Universität Hamburg, since Sept. 2019
Ph.D. stipendary Konrad Adenauer Foundation, 2015-2018
Tutor "Environmental Economics", Professorship Environmental Economics, Universität Hamburg, 2015/16
Research assistant, Professorship Environmental Economics, Universität Hamburg, March - September 2015