Gabriel Mondragón Toledo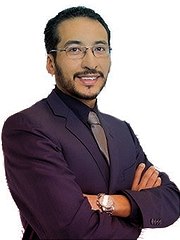 Photo: Gabriel Mondragón Toledo
Doctoral student Prof. Wiener (since November 2019)
Address
Universität Hamburg
Faculty of Business, Economics and Social Sciences
Sozialwissenschaften
Politikwissenschaft
Allende-Platz 1
20354 Hamburg
Office
Room: 248
Contact
Patterns of Arms Transfers Legitimation Strategies among NATO and BRICS Member States as Regional Advocacy Coalitions.
At the international level, the transference of war material has brought about critiques and questions about the continuity of such activity. The lack of an international enforcer of arms controls adds to this situation. Consequently, transferring states are continuously seeking different ways to legitimize their transfers in an institutionally dense world demonstrating legitimacy is consequential within global governance of disarmament.
I propose a study on the causes and consequences of legitimation strategies among arms transfer policies between two regional advocacy coalitions, namely the NATO and the BRICS. My goal is to contribute to a better understanding of legitimacy as a key element of power dynamics and international politics. Particularly, this will be done inside global governance of disarmament by explaining the sources and consequences of legitimation strategies, and discovering similarities and differences across the narratives to legitimize arms transfers. In order to do so, I intend to carry out a comparative study across both blocks through a mixed-method approach. An empirical study of legitimacy and legitimation in global governance of disarmament could shed light on when, how and why arms transfers gain, sustain and lose legitimacy in world politics.
The project is funded by the Consejo Nacional de Ciencia y Tecnología, CONACYT (Mexican National Council for Science and Technology).
Research Topics
Theory of International Relations
Disarmament
Discourse analysis
Advocacy coalitions
Arms Transfers
---