Antje Wiener attends workshop on "Democracy & its Futures" at University of Victoria
The workshop will take place on March 21-22, 2019
21 March 2019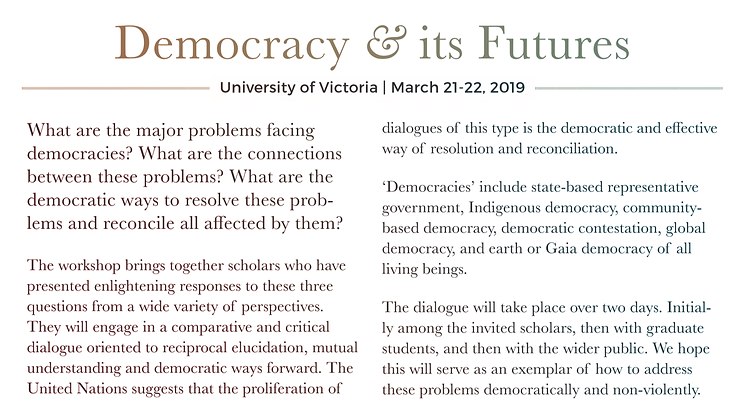 Photo: University of Victoria
Antje Wiener will be one of the guest speakers at the workshop "Democracy & its Futures", which takes place from March 21st to 22nd at the University of Victoria, Canada.
Key questions like "What are the major problems facing democracies, how are they connected and what are democratic ways to resolve them, while reconciling all that are affected?" will be discussed among scholars from a vieriety of backgrounds, graduate students and the wider public. By bringing together multiple theoretical as well as cultural backgrounds and engaging in an open and critical dialogue, this workshop aims to set a path forward for finding the democratic and non-violent solutions to the key problems concerning politics and democracy.
For more information about the other speakers and schedule of the workshop, please check out the official invitation.
---