This page:UHH > Faculty of Business, Economics and Social Sciences > Department of Social Sciences > Professorships > Global Governance > News > CLiCCS B2 Internal Workshop: Hannes Han­sen-Ma­gnus­son on "Arc­tic Go­ver­nan­ce and the­ An­thro­po­ce­ne"
CLiCCS B2 Internal Workshop: Hannes Han­sen-Ma­gnus­son on "Arc­tic Go­ver­nan­ce and the­ An­thro­po­ce­ne"
Hansen-Magnusson (Cardiff University) will present his paper on December 3rd, 10:00 am in Grindelberg 5
3 December 2019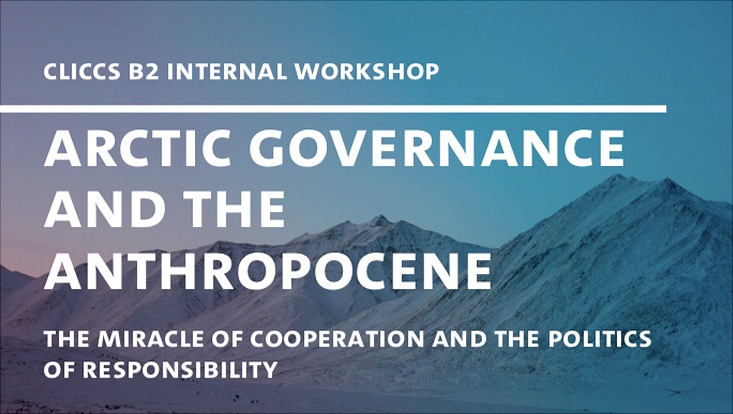 Photo: https://www.deviantart.com/arctic-stock/art/Snowy-mountains-1-75157374
Arc­tic go­ver­nan­ce is cha­rac­te­ri­sed by the at­tempt to self-con­scious­ly de­vi­se new po­li­cie­s and a novel kind of po­li­tics. It takes place in a con­text of chan­ging en­vi­ron­men­tal con­di­ti­ons, in which the mel­ting of ice chan­ges the way of human in­ter­ac­tion in the re­gi­on, po­sing new ques­ti­ons about go­verning spaces as well as re­vi­sit­ing geo­po­li­ti­cal is­su­es that had be­en con­side­red dor­mant since the 1990s. Co­ope­ra­ti­on has worked sur­pri­sin­gly well­ gi­ven that the Arc­tic Coun­cil in­clu­des re­pre­sen­ta­ti­ves of in­di­ge­nous groups who ne­go­tia­te at eye level, as well as the United Sta­tes and Rus­sia, who have a known his­to­ry of non­-co­ope­ra­ti­on.
The ar­ti­cle ar­gues that mo­dern ap­proa­ches to glo­bal go­ver­nan­ce and di­plo­ma­cy can­no­t app­re­cia­te this de­ve­lop­ment fully be­cau­se they re­main com­mit­ted to ana­ly­ses fo­cu­sed on s­ta­tes and lo­gics of glo­ba­li­sa­ti­on. As an al­ter­na­ti­ve, the ar­ti­cle draws on David Chand­ler's ta­xo­no­my of an­thro­po­ce­ne go­ver­nan­ce modes. It argues that a community of responsibility has formed whose governance can be understood in terms of "mapping". The article further illustrates Arctic governance through the modes of "sensing" and "hacking" by drawing on the recent search and rescue agreement as well as sustainable development politics. Mapping, sensing and hacking are reinforcing governance modes which allow us to appreciate how and why cooperation among members of the Council has continued despite geopolitical tensions during the past two decades.
This in­ter­nal work­shop is hosted by CLICCS Pro­ject B2 'Dy­na­mics of Cli­ma­te Go­ver­nan­ce: Norms, Con­te­sta­ti­on, and Po­li­cies'.
To at­tend the work­shop plea­se re­gister via e-mail to jan.​wil­kens@​uni-ham­burg.de. 
More information on this workshop can be found on this poster.