Prof. Dr. Jana-Michaela Timm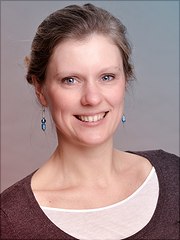 Assistant Professor
Anschrift
Universität Hamburg
Fakultät für Wirtschafts- und Sozialwissenschaften
Sozialökonomie
Betriebswirtschaftslehre
Rentzelstraße 7
20146 Hamburg
Büro
Raum: 303
Sprechzeiten
The student consultation hours are exclusively offered digitally Mondays from 3 to 5 pm every second week. Please contact me by email (jana.timm@uni-hamburg.de( jana.timm"AT"uni-hamburg.de)) for further information. 
Kontakt
Short bio
Post-doc in the international research project "Educating Future Change Agents - Higher education as a motor of the sustainability transformation" at the Arizona State University (USA) and Leuphana University of Lueneburg (Germany)
PhD / research assistant at Institute for Sustainability and Environmental Communication at Leuphana University of Lueneburg
Regular research stays at RMIT Melbourne, Australia, and Arizona State University, USA
International Erasmus Mundus Master programme: Environmental Sciences, Policy and Management, an educational cooperation between four universities taking place in four different countries (Manchester University, Great Britain; Lund University (iiiee), Sweden; University of the Aegean, Lesvos, Greece; Central European University, Budapest, Hungary)
Scholarships / grants:
Grant by Hamburger Stiftung für Wirtschaftsethik for printing the book of PhD work
PhD scholarship of the Innovation Incubator of Lueneburg (funded by EU)
Distinction of master thesis by University of Manchester
Two times a DAAD one-year scholarship for (post)graduates
Fellowship by the ASA progamme (Peru), a programme of the InWent gGmbH
Research interests
The team of Prof. Dr. Timm and herself work on three research topics: 1) Transformational Sustainability Entrepreneurship, 2) Sustainable Business Models, and 3) Entrepreneurship Education. To make a meaningful contribution to research an inter- & transdisciplinary research perspective is applied focusing on regional and international collaboration.
Please look here if you are interested in further information regarding the presented research fields. 
A list of selected publications can be found here. 
Teaching
The teaching is practice and sustainability orientated and takes place in the entrepreneurial field. The application of innovative teaching methods is undertaken to enable reflective processes during times of economization among the students.
You can find an overview of the courses here.