Dr. Sascha Peter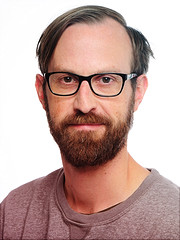 Photo: Dr. Sascha Peter
Research Assistance, Lecturer
Address
Universität Hamburg
Faculty of Business, Economics and Social Sciences
Socioeconomics
Sociology
Welckerstraße 8
20354 Hamburg
Office
Room: 2.09
Contact
Fax: +49 40 42838-2499
CV
since April 2013
Lecturer (Wissenschaftlicher Mitarbeiter für Lehraufgaben), University of Hamburg, Department of Socio-Economics
2012
Researcher, University of Hamburg, Institute of Sociology, Social Science Research Methods
2008 -2012
Research Assistant in the ESF research project EQUALITY Gender Inequality in Comparative Perspective
EQUALITY at ESF
EQUALITY at Universiteit Utrecht

2007-2010
Research Assistant, University of Hamburg, Institute of Sociology, Social Science Research Methods
 
2007
Staffer at the International Association for the Evaluation of Educational Achievement (IEA), Hamburg
 
2004-2006
Student Research Assistant in a DFG-funded research project ("Incivilities, Sozialkapital und Kriminalität. Eine empirische Überprüfung der Broken-Windows-Theorie") at the Institut für Sicherheits- und Präventionsforschung (ISIP), Hamburg
 
2003-2004
Student Assistant at the International Association for the Evaluation of Educational Achievement (IEA), Hamburg
 
2000-2007
Diploma in Sociology, University of Hamburg
Forschungsinteressen
Social Participation, Civic Engagement, Social Capital, Social Networks, Social Resources, Trust
Social Science Research Methods
Multivariate Statistics, in particular Multilevel Modelling and Latent Variable Models
Publications
 Peter, Sascha und Henning Lohmann (2020): Kunst studieren und was dann? Künstlerische Tätigkeit, Erwerbsstatus und Einkommen von Absolventen und Absolventinnen einer Kunsthochschule. Die Hochschule, 29(2): 130-145.


Peter, Sascha (2020): Methoden. Kölner Zeitschrift für Soziologie und Sozialpsychologie, 72 (3): 509-512.
Marcinkiewicz, Kamil, Sascha Peter und Kai-Uwe Schnapp (2016): Hamburg-BUS 2016: Bürgerumfrage der Sozialwissenschaften für Hamburg. Universität Hamburg. https://www.wiso.uni-hamburg.de/forschung/archiv/workingpaper/hamburgbus.pdf

Ellwardt, Lea, Sascha Peter, Patrick Präg, and Nardi Steverink (2014): Social Contacts of Older People in 27 European Countries: The Role of Welfare Spending and Economic Inequality. European Sociological Review, 30: 413-430.

Peter, Sascha and Sonja Drobnic (2013): Women and their Memberships: Gender Gap in Relational Dimension of Social Inequality. Research in Social Stratification and Mobility, 13: 32-48.

Peter, Sascha, Christina Schlepper und Christian Lüdemann (2013): Selbstaufrüstung des Bürgers. Eine Mehrebenenanalyse zu individuellen und sozialräumlichen Determinanten von Self-Policing-Aktivitäten der Hamburger Bevölkerung. In: Oberwittler, Dietrich, Susann Rabold und Dirk Baier (Hg.): Städtische Armutsquartiere - Kriminelle Lebenswelten? Studien zu sozialräumlichen Kontexteffekten auf Jugendkriminalität und Kriminalitätswahrnehmungen. Wiesbaden: Springer VS, 249-270.

Schlepper, Christina, Sascha Peter und Christian Lüdemann (2011): Self-Policing als Substitut formeller sozialer Kontrolle? Kriminologisches Journal, 43(2): 82-98.

Lüdemann, Christian und Sascha Peter (2007): Kriminalität und Sozialkapital im Stadtteil. Eine Mehrebenenanalyse zu individuellen und sozialräumlichen Determinanten von Viktimisierungen. Zeitschrift für Soziologie, 36(1): 25-42.