Julia Gross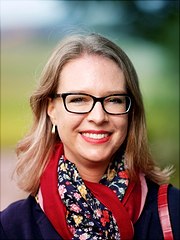 Doctoral Researcher
Address
Universität Hamburg
Faculty of Business, Economics and Social Sciences
Rentzelstraße 7
20146 Hamburg
Office
Room: 301
Contact
Research Interests
The intersection of circular economy business models and sustainable finance.
Short bio
Julia Gross joined the Chair of Circular Economy and Systems Innovation as a doctoral researcher in May 2020. Her interdisciplinary research focus is on how financial institutions and financial infrastructure can support the uptake of circular economy business models.

She holds a Master's Degree in International Business and Sustainability from the University of Hamburg and a Bachelor's Degree in Business from the University of London.

In between her bachelor's and master's degree studies, she worked in the United States for her own small business and later for a large multinational corporation, gaining several years of practical experience in the field of accounting and finance.