Dr. Maximilian Schnippering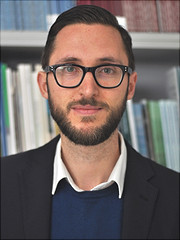 Former Doctoral Researcher
Address
Research interests
Sustainable Supply Chain Management
Corporate Environmental Management
ESG & Corporate Financial Performance
Short bio
Maximilian Schnippering was a research assistant and PhD student at the School of Business, Economics and Social Science of the University of Hamburg. In addition, he is employed at Siemens Wind Power, where he is engaged in analyzing the social and environmental impacts of suppliers during the life cycle of a wind turbine.
He holds a Bachelor in Business Administration from the Bonn-Rhine-Sieg University and a Master's Degree in International Business and Sustainability from the University of Hamburg.
Prior to his current occupation he worked for the Siemens AG in different Divisions and gained further international experience while studying and working in China, Ireland and Spain.