Team
The team of the teaching area Methods of Political Science currently consists of Professor Dr. Kai-Uwe Schnapp, his research associates Laura Adam, Brian Dietrich, Dominik Giese, Kea Glaß, Olga Herzog (on parental leave) and Bendix Hügelmann, the student assistant Masha Mae Arakeljan (among others supervising OLAT), the student assistant Tim Reinhold as well as various tutors who support us in teaching and research activities. Saskia Mestern ist the team assistant.
Bendix Hügelmann is also assigned to the research area Comparative Government.
On the picture from left to right standing: Masha Mae Arakeljan, Bendix Hügelmann, Kea Glass, Dominik Giese, Olga Herzog and from left to right sitting: Brian Dietrich, Kai-Uwe Schnapp, Tim Reinhold, Laura Adam and Saskia Mestern.
Professors
Active professors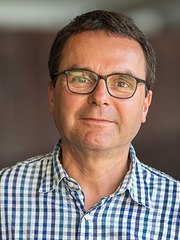 Professor of political science, especially methods
Political Science (Sozialwissenschaften
Politikwissenschaft)
Allende-Platz 1
20146 Hamburg
Room: 201
Office hours
My TELEPHONE consultation hours are usually on Mondays from 13.15 to 14.30. Please use the following registration link https://terminplaner4.dfn.de/sprechstunde-schnapp to find out about dates and times or, in particularly important cases, make an appointment (e-mail).
Until further notice the consultation hour will be held as TELEPHONE CONSULTATION.
Please find further information within the planning tool (see above).
General instructions and downloads for students
In the download area for students, you will find information on how to write term papers, how to cite as well as the evaluation grid for term papers and final papers. They apply to my research area Methods in Political Science.
Important note (concerns: BAföG certificates):
If you need a certificate for the BAföG office (calculation of benefits after the 3rd or 4th semester or similar), please contact Mr. Ihno Goldenstein first. Please fill out §-48 forms in advance with your personal data (including the semester for which the certificate is to be issued). Many thanks!
Research associates
Technical, administrative and library staff
Team assistant | Political science, especially methods
Political Science (Sozialwissenschaften
Politikwissenschaft)
Allendeplatz 1
20146 Hamburg
Room: 252
Student assistants
Student assistant
Political Science (Sozialwissenschaften
Politikwissenschaft)
Allende-Platz 1
20146 Hamburg
Room: 420
Student assistant
Political Science (Sozialwissenschaften
Politikwissenschaft)
Allende-Platz 1
20146 Hamburg
Room: 420