Dr. Niklas Wallmeier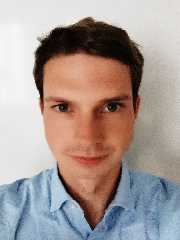 Research Associate Prof. Mühlheußer and Deputy Equal Opportunity Representative
Address
Universität Hamburg
Faculty of Business, Economics and Social Sciences
Volkswirtschaftslehre
Von-Melle-Park 5
20146 Hamburg
Office
Room: 2061
Contact
Research Interests
Industrial Organization, Behavioral Economics, Sports Economics
Short Biography
Since 2021: Postdoctoral researcher, University of Hamburg, Chair Prof. Dr. Gerd Muehlheusser
2019-2021: Postdoctoral researcher, DFG project "Economic decision-making of groups"
2014-2019: Doctoral student and research assistant, University of Hamburg, Chair Prof. Dr. Gerd Muehlheusser
2011-2013: M.Sc. in Economics, University of Hamburg 
2008-2011: B.Sc. in Economics, University of Hamburg
Work in Progress
"Management and performance in the public sector: Evidence from German municipalities" (with Florian Englmaier, Gerd Muehlheusser, Andreas Roider).
Publications
Peer Effects Under Different Relative Performance Feedback and Grouping Procedures. Journal of Institutional and Theoretical Economics, 177 (2), 178-204, 2021 (with K. Thiemann).
Correlation Neglect and Voting Decisions: An Experiment. Economics Letters, 198, January 2021, 109656 (with J. Moser).
The contribution of managers to organizational success: evidence from German soccer. Journal of Sports Economics, 19(6), 786-819, 2018 (with G. Muehlheusser, S. Schneemann and D. Sliwka).
Gender differences in honesty: Groups versus individuals. Economics Letters, 128, 25-29, 2015 (with G. Muehlheusser and A. Roider).