Population Growth: Its Challenges and Possible Solutions
18th MIBAS Debate on CSR - Population Growth, Its Challenges and Possible Solutions
The discussion topic for the 18th MIBAS Debates on CSR was Population Growth, Its Challenges and Possible Solutions where invited experts representing different fields shared their valuable opinion and emphasised the consequences of population growth and actions to be taken to mitigate the negative impacts. The panelists were Alisa Kaps, Head of Department of International Demography at Berlin Institute for Population and Development, Alexandra Wandel, Executive Director of World Future Council, Prof. Dr. Christof Parnreiter, Professor for Human Geography at the University of Hamburg, and Gertrud Falk, Social Scientist and Consultant at the FoodFirst Information- and Actions-Network Germany.
The debate comprised various perspectives as such it led to the discussion of inequality, poverty, access to resources, consumption patterns and production covering important points from Sustainable Development Goals. One of the highlights of the debate was that growth of the population is not a threat for sustainable development rather increasing production and consumption play an enormous role as barriers for future well-being; and industries are primary responsible parties here. These factors result in high rate of waste generation and resource scarcity which appears to be reflected differently in developing and developed societies where each encounter certain economic, social and environmental challenges.
In conclusion, as mentioned above the topic broadly covers different aspects and at this point a holistic approach is needed in order to sustain a healthy society and preserve the environment which was the ending point of the debate. The guests had a chance to participate in Q&A session followed by the networking.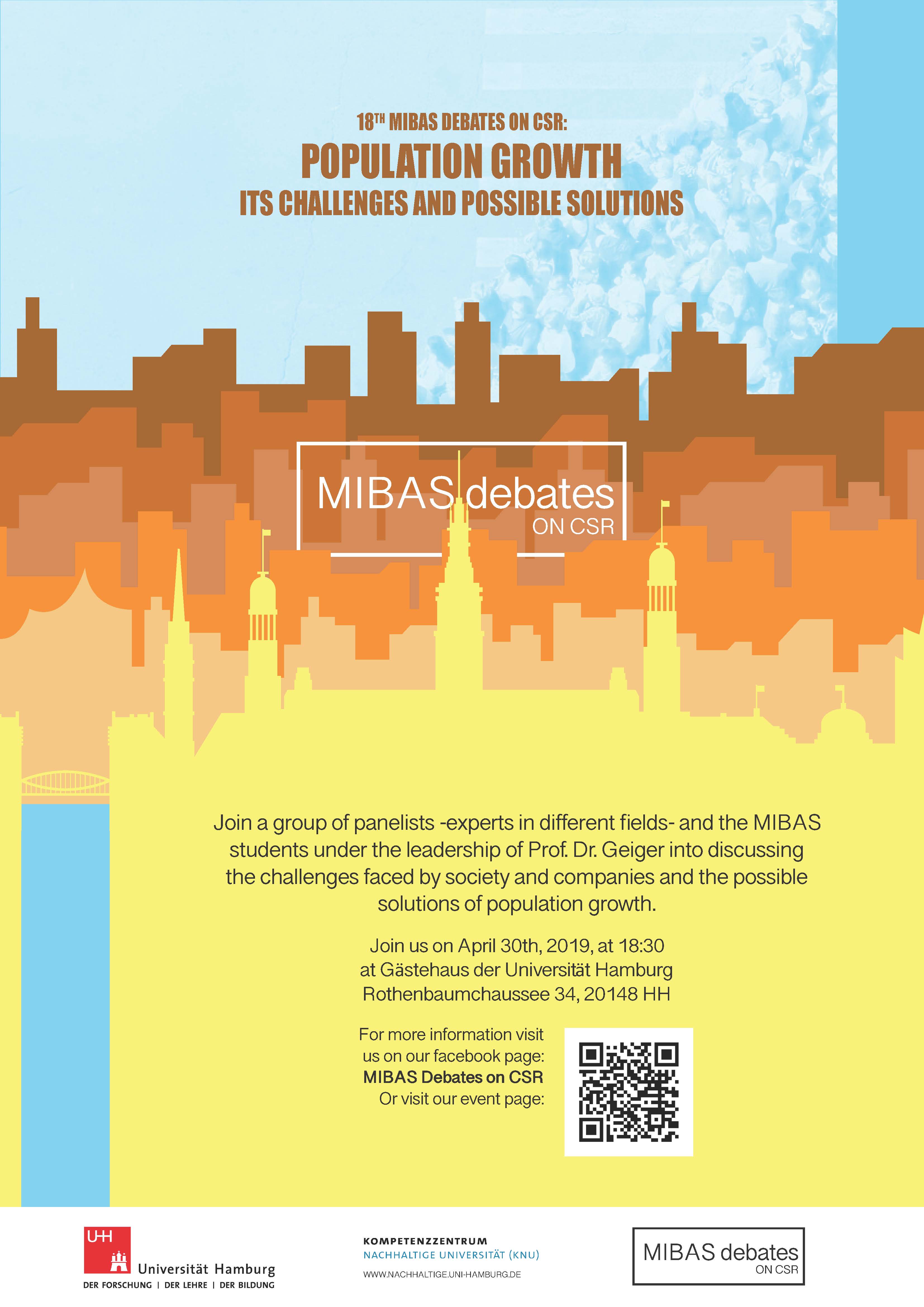 Population Growth: Its Challenges and Possible Solutions
Foto: MIBAS Debate
Population Growth, Its Challenges and Possible Solutions
Foto: MIBAS Debate
Population Growth, Its Challenges and Possible Solutions
Foto: MIBAS Debate
Population Growth, Its Challenges and Possible Solutions
Foto: MIBAS Debate
Population Growth, Its Challenges and Possible Solutions
Foto: MIBAS Debate
Population Growth, Its Challenges and Possible Solutions