SOCAP 2017: Driving Positive Social and Environmental Change through Impact Investing
13. November 2017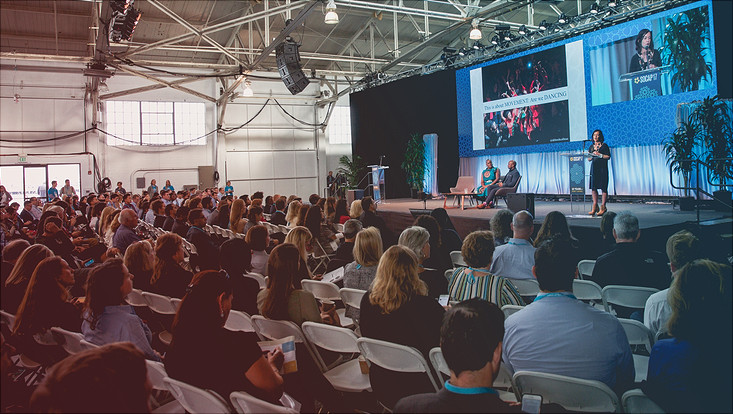 Foto: SOCAP
Recently, Sarah Carroux, doctoral researcher at the Chair of Management and Sustainability, had the delight of traveling to San Francisco, California, to attend SOCAP – Social Capital Markets Conference from the 10th until the 13th of October, 2017. During its 10th anniversary, SOCAP was packed with thought-provoking and inspiring panel discussions not only on impact investing itself but also on other related themes, including meaning, climate change, education, racial equity and SDGs.
At SOCAP, academics and practitioners of various disciplines and sectors from around the world share the spotlight. For example, at the panel discussion "Overhauling Modern Portfolio Theory: a New Hypothesis to Integrate Impact", the stage was shared by Jed Emerson (Blended Value Group), Charly Kleissner (Toniic and 100% Impact Network), Lisa Molinaro (Tara Health Foundation), Tine Fisker Henriksen (Bertha Centre for Social Entrepreneurship and Social Innovation at the University of Cape Town) and Falko Paetzold (Center for Sustainable Finance and Private Wealth at the University of Zurich). As the event's title suggests, portfolio theory as we know it does not take into account impact considerations, i.e. the positive and/or negative outcomes of investments for society and/or the environment, and hence it is incompatible with impact investing. Although impact investing has already entered the mainstream, for it to be fully integrated, an overhaul of modern portfolio theory is needed. All-in-all, this panel discussion was extremely insightful and, in turn, provided ample fodder for future conversations and research related to impact investing.
In sum, SOCAP is a chance for academics and practitioners interested in impact investing not only to acquire the latest know-how in this exciting area but also to engage with like-minded individuals and to broaden networks. Attendees leave the conference with a heightened sense of hope that humanity has the power to secure its future.
---