Dr. Marion Fischer-Neumann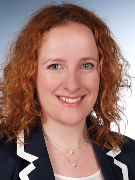 Wissenschaftliche Mitarbeiterin
Anschrift
Universität Hamburg
Fakultät für Wirtschafts- und Sozialwissenschaften
Sozialökonomie
Soziologie
Welckerstraße 8
20354 Hamburg
Büro
Raum: 1.19
Kontakt
Fax: +49 40 42838-8787
Forschungsschwerpunkte
Migration und Integration von ethnischen Minderheiten
Soziale Ungleichheit
Familiensoziologie
Quantitative Methoden
Lebenslauf
Seit März 2017
Lehrbeauftragte an der Fakultät für Wirtschafts- und Sozialwissenschaften/Fachbereich Sozialökonomie, Universität Hamburg"
Seit Januar 2017
Wissenschaftliche Mitarbeiterin (Post-Doc) im DFG-Projekt "Armut über Generationen", Universität Hamburg, Arbeitsbereich Soziologie - sozialer Wandel, FB Sozialökonomie, Universität Hamburg
Januar 2017
Promotion zum Dr. rer. pol., Universität Bamberg
Titel der kumulativen Dissertation: " Social Identities of Immigrants – Bridges or Barriers for their Attitudinal Integration into Politics in Germany".
Gutachterinnen: Prof. Dr. Cornelia Kristen und Prof. Dr. Claudia Diehl
September 2016 – Februar2017
Lehrbeauftragte an der Fakultät für Sozialwissenschaften, Universität Mannheim, englischsprachiges B.A. Seminar "Integration of immigrants and ethnic differentiation"
April 2013 – April 2016
Wissenschaftliche Mitarbeiterin und Promotionsstipendium der Bamberg Graduate School of Social Sciences an der Otto-Friedrich-Universität Bamberg, gefördert im Rahmen der Exzellenzinitiative des Bundes und der Länder (GSC1024)
Juni 2012
Abschluss als M.A. Soziologie (Studiengang: Soziologie), Universität Mannheim
Juni 2010
Abschluss als B.A. Soziologie (Studiengang: Soziologie mit Beifach Psychologie), Universität Mannheim
Ein ausführlicher Lebenslauf findet sich hier
Vorträge
"Explaining Intergenerational Poverty: Family Relationships at the Intersection of Solidarity and Conflict"; XIX International Sociological Association (ISA) World Congress of Sociology; 15.-21. Juli 2018; Toronto, Kanada (zusammen mit Petra Böhnke, Vortragende: Marion Fischer-Neumann).
"Intergenerational Transmission of Poverty. The Meaning of Parental Support and Conflict during Adolescence"; 13th Conference of the European Sociological Association, "(Un)Making Europe: Capitalism, Solidarities, Subjectivities "; August 2017; Athen, Griechenland (zusammen mit Petra Böhnke, Vortragende: Marion Fischer-Neumann).
 "Intergenerational Relations between Support and Conflict within Socialization: Explaining Intergenerational Transmission of Poverty?"; ZiF-Summerschool 2017, "A Fuzzy Set Approach to Multidimensional Poverty Measurement"; August 2017; Bielefeld (zusammen mit Petra Böhnke, Vortragende: Marion Fischer-Neumann).
 "Religion and Immigrants' Satisfaction with Democracy: An Alternative View of the Impact of Religious Affiliation and Attendance on Immigrants' Commitment to the Democratic Regime in Germany"; The 18th Nordic Migration Conference, "Migration and social inequality: Global perspectives – new boundaries"; August 2016; Oslo, Norwegen.
"Bridge or Barrier? Religion and Immigrants' Commitment to Democracy"; SOEP2016 - 12th International German Socio-Economic Panel User Conference; Juni 2016; Berlin.
"Making Political Supporters within Receiving Societies – The Role of a Dual Identity for Migrants' Regime Support in Germany"; Summer 2015 Meeting of International Sociological Association, Research Committee (RC28), "Demographic Perspectives on Inequality"; August 2015; Philadelphia, USA.
"The Role of a Dual Identity for Immigrants' Support for the Political Regime in Germany"; 12th Imiscoe Annual Conference, "Rights, Democracy and Migration – Challenges and Opportunities"; Juni 2015; Genf, Schweiz.
"Ethnic identities: Psychological social capital for migrants' covert political support in Germany?"; ECSR Spring School, "The quantitative approach to the analysis of migration and migrants' integration in the host society", Collegio Carlo Alberto and University of Milan-Turin; März 2015; Turin, Italien.
"National Identification and its Impact on Political Orientations of Polish and Turkish Migrants in Germany"; Annual BAGSS Conference 2014 (ABC), "Migration and Integration", Universität Bamberg; Juli 2014; Bamberg (zusammen mit Diana Schacht).
"Early dynamics in Polish and Turkish new immigrants' identification with the receiving and sending context ";Workshop, "Socio-cultural Integration Processes of New Immigrants in Europe: First findings from the SCIP project", Universität Kostanz; Dezember 201 (zusammen mit Claudia Diehl und Peter Mühlau).
"Immigrants' Ethnic Identification and Political Involvement – A Longitudinal Study of the German Case";SPP 1646 summer school, "Education as a Lifelong Process – Analyzing Data of the National Educational Panel Study"; September 2013; Bamberg.
"Ethnic Identification and Immigrants' Political Interest: Dual Identity Matters!"; Berlin Summer School in Social Sciences, "Linking Theory and Empirical Research", Universität Berlin; Juli 2013; Berlin.
---