Dr. Elisabeth Bublitz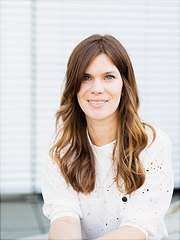 Foto: E. Bublitz
Projekt "SOECBIAS"
Anschrift
Universität Hamburg
Fakultät für Wirtschafts- und Sozialwissenschaften
Sozialökonomie
Welckerstraße 8, 20354 Hamburg
Büro
Raum: 4.26
Kontakt
Elisabeth Bublitz started working at the Department of Socioeconomics at the University of Hamburg (Prof. Dr. Miriam Beblo) in October 2017. Since May 2019 she is a Principal Investigator in the third-party funded project "SOECBIAS - Socioeconomic Analyses of perceptions of (re-)distribution in Europe". She further holds a position as policy officer at the German Federal Chancellery. Previously, she worked at the German Federal Ministry of Finance and in the finance department of the permanent representation of the Federal Republic of Germany to the European Union in Brussels.
Elisabeth studied economics and social sciences at the Universität Lüneburg and the Universitat Autònoma de Barcelona until 2009. In 2013, she received her PhD in economics while she was part of a research training group "The Economics of Innovative Change" (funded by the German Research Foundation, DFG) that was organized by the Max Planck Institute of Economics and the Friedrich Schiller University Jena. During her PhD studies she visited the Massachusetts Institute of Technology (MIT). In 2019, she finished her postdoctoral thesis in economics at the University of Hamburg on the topic "Socioeconomic analyses of labor market dynamics and their implications". She gained work and research experience as senior researcher at the Hamburg Institute of International Economics (HWWI) and as research associate at the University Jena and in third-party funded projects. Elisabeth has already received different scholarships, among others, from the DFG, the German Academic Exchange Service (DAAD), and the Foundation of German Business (sdw). She has published in different peer-reviewed journals and books.
What ties her research projects together is the question of equal access and opportunities. How can economic growth become more inclusive in order for a maximum number of socio-economic groups to benefit from the economic progress of a country? Her research interests evolve around the broad topics of labor, education, and public economics. This includes skills and employment choices, inequality and markets within/across countries as well as perceptions and biases. The empirical approach of all research projects is to use micro-econometric methods. This means that she performs various statistical analyses using primary data (self-collected in surveys, experiments or survey experiments) or secondary data (recent or historical administrative data from third parties). Here is a sneak preview of some findings:
PERCEPTION_ Individuals' perceived position in the income distribution differs from their objective standing and determines their demand for redistribution (link).
EDUCATION_ The qualification of the entrepreneur serves as key signal for future employees during the recruitment process (link). Access to job-related training is more difficult for German women, particularly with children, than for women in the Netherlands and in Italy (link).
---