Dr. Martin Welz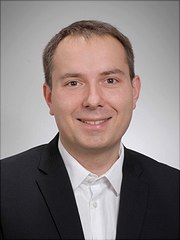 Foto: privat
Wissenschaftlicher Mitarbeiter
Politikwissenschaft, insb. Internationale Beziehungen
Anschrift
Universität Hamburg
Fakultät für Wirtschafts- und Sozialwissenschaften
Sozialwissenschaften
Politikwissenschaft
Von-Melle-Park 9
20146 Hamburg
Büro
Raum: A417
Kontakt
Aktuelles
Neue Publikationen
Welz, Martin 2021: Africa since decolonization: the history and politics of a diverse continent. Cambridge: Cambridge University Press.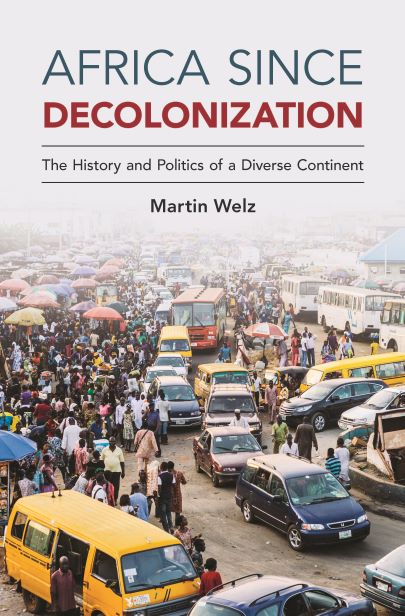 Welz, Martin 2020: Afrika seit der Dekolonisation: Geschichte und Politik. Stuttgart: Kohlhammer.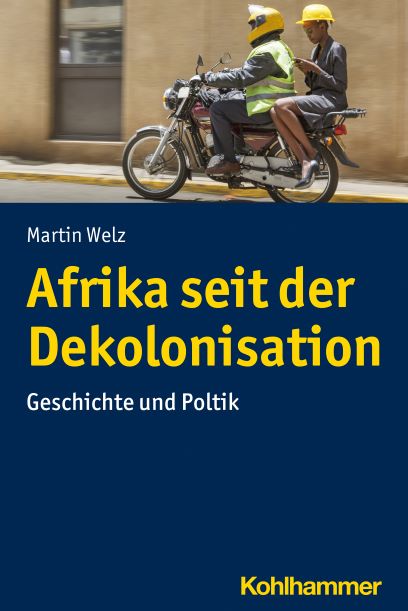 Stimmen zum Buch: 
"Martin Welz' Buch ist wie ein Mosaik: Von Nahem sieht man all die Details und Unterschiede, von der Geographie über die Geschichte bis hin zu den prägenden Persönlichkeiten der einst von kolonialer Willkür geformten Länder Afrikas. Am Ende der Lektüre aber, wenn man zurücktritt, erkennt man die großen Zusammenhänge und Strukturen. Wer Geschichte und Politik Afrikas seit der Dekolonisierung verstehen und diesen vielfältigen Kontinent besser kennenlernen will, sollte dieses Buch lesen!"
Horst Köhler - Bundespräsident a.D. 
"Als historisch versierter Politikwissenschaftler entwickelt Martin Welz ein analytisches Panorama des ganzen Kontinents zwischen dem Mittelmeer und dem Kap der Guten Hoffnung. Ein Grundlagenwerk für Wissenschaft, Unterricht und politische Urteilsbildung."
Jürgen Osterhammel – Universität Konstanz 
"A comprehensive contribution to our knowledge of Africa today. Welz's analysis of the Africa continent, to an extent, accords agency that is so often denied by scholarship originating from the Global North. Whatever one thinks of Welz's broader arguments, this is an important book that captures a political history to date and will be essential reading for many years to come."
Toni Haastrup - University of Stirling 
"A compelling account of the history and politics of the world's second largest continent during the half century since independence. African actors are front and central to this story - shapers as well as subjects of national and international politics. Welz asks the big questions and offers a big picture, while skirting simplistic generalizations. Essential reading for those who wish to understand the past in order to build a better future."
Elizabeth Schmidt - Loyola University Maryland


Neues aus der Forschung 
Seit November 2020 führt Martin Welz das Forschungsprojekt "Staaten und die Aufgabenverteilung zwischen internationalen Organisationen: Die Multi-Akteurs-Friedensoperation in Mali" durch. Das Projekt wird finanziert von der Deutschen Stiftung Friedensforschung. Weitere Informationen hier.

Wissenschaftlicher Werdegang
Martin Welz beschäftigt sich mit internationalen Organisationen (insbesondere mit der Afrikanischen Union und den Vereinten Nationen), inter-organisationalen Beziehungen im Kontext Friedensoperationen, internationalen Ordnungen, Afrikas Einfluss auf globale Ordnungen sowie Geschichte und Politik in Afrika.
Er studierte Politik- und Verwaltungswissenschaft (B.A.) an der Universität Konstanz und der University of Pretoria, Südafrika, und International Relations (M.Sc.) an der London School of Economics and Political Science. Zwischen 2007 und 2019 war er wissenschaftlicher Mitarbeiter an der Universität Konstanz. Martin Welz promovierte 2011 mit der Dissertation "The African Union: Integration vs. Sovereignty", die 2012 bei Routledge erschien. 2015 war er Visiting Scholar an der School of International and Public Affairs der Columbia University, New York und von Oktober 2015 bis September 2017 vertrat er die Professur für Internationale Organisationen und Globalisierung an der Friedrich-Schiller-Universität Jena.
Seit 2019 forscht und lehrt er an der Universität Hamburg und bearbeitet derzeit ein von der Deutschen Stiftung Friedensforschung gefördertes Post-Doc Projekt zur Friedensoperation in Mali.
Publikationen
Monographien
Artikel mit peer-review
Buchkapitel
Kurzbeiträge
Welz, Martin 2022: How Chad's involvement in peace missions held back democracy back home, The Conversation.
Welz, Martin 2022: Setting up the G5 Sahel: why an option that seemed unlikely came into being, The Conversation.
Welz, Martin & Angela Meyer 2014: Empty acronyms: why the Central African Republic has many peacekepers, but no peace, Foreign Affairs  Online (24. Juli 2014), https://www.foreignaffairs.com/articles/2014-07-24/empty-acronyms
Welz, Martin 2009: Mauritius: Eine Erfolgsgeschichte, Afrika Süd Vol. 38(6), 35-37.
Welz, Martin 2009: Zum Scheitern verurteilt: Zur neuen Regierung in Zimbabwe, Afrika Süd Vol. 38(2), 17-18.                      
Buchbesprechungen
Welz, Martin 2020: Buchbesprechung zu The Army and Politics in Zimbabwe: Mujuru, the Liberation Fighter and Kingmaker von Blessing-Miles Tendi. Africa Spectrum, Vol. 55(1), 116-117.
Welz, Martin 2017: Buchbesprechung zu Making sense of the Central African Republic von Tatiana Carayannis & Louisa Lombard (Hrsg.) African Affairs Vol. 116(462), 155-157.
Welz, Martin 2017: Buchbesprechung zu The African Union: the first ten years von Omar Alieu Touray. The Journal of Modern African Studies Vol. 55(3), 512-513.
Welz, Martin 2013: Buchbesprechung zu Liberation movements in power: party and state in Southern Africa von Roger Southall. Afrika Süd Vol. 42(4), 37-38.