Recap of workshop "Organization and Evaluation"
10 January 2019, by CGG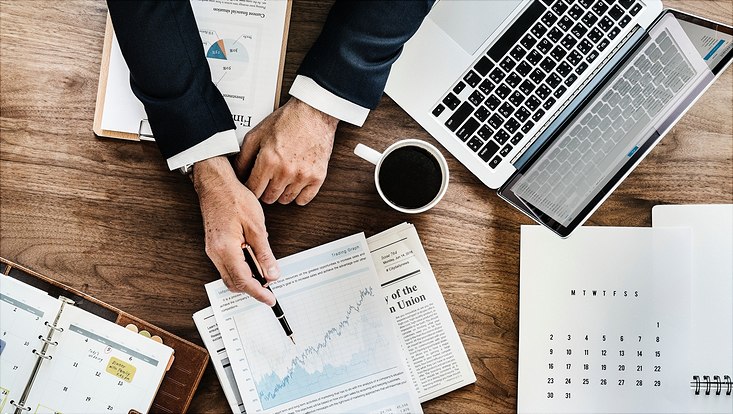 Photo: Rawpixel on Unsplash.com
*** English version below ***
Organisationen werden kontinuierlich bewertet. Die Kreditwürdigkeit von Unternehmen wird etwa durch Ratingagenturen evaluiert, während die Studiengänge von Universitäten durch Akkreditierungsagenturen zertifiziert werden. Wie schon diese Beispiele zeigen, werden Bewertung in der Regel von Organisationen wie Ratingagenturen vorgenommen. Zudem finden zahlreiche Bewertungsprozesse, etwa die Benotung von Schüler*innen durch Lehrer*innen, innerhalb von Organisationen statt und werden durch diese strukturiert. Trotz dieser zahlreichen Schnittstellen zwischen Organisations- und Bewertungsprozessen gibt es kaum einen Dialog zwischen Forscher*innen aus der Organisationssoziologie und der Soziologie der Bewertung. Am 5. Dezember 2018 fand an der Universität Hamburg ein vom CGG geförderter Workshop mit dem Titel "Organisation und Bewertung" mit dem Ziel statt, einen solchen Dialog zu fördern.
Der Workshop begann mit einer Vorstellung aktueller Forschungsprojekte der Workshop-Teilnehmer*innen. Im Anschluss wurden aktuelle Beiträge diskutiert, die sich theoretisch und/oder empirisch mit Schnittstellen zwischen Organisations- und Bewertungsprozessen auseinandergesetzt haben. Als Ergebnis wurde die Bewertung von Organisationen, die Bewertung durch Organisationen und Bewertungsprozesse innerhalb von Organisationen als Themenbereiche für die weitere Arbeit an dieser Schnittstelle identifiziert.
Der Workshop bildete den Auftakt zu einer Reihe weitere Veranstaltungen, die sich jeweils mit spezifischen Aspekten von "Organisation und Bewertung" auseinandersetzen werden. Die Teilnehmer*innen danken dem CGG für die Förderung der Veranstaltung.
***English Version***
Organizations are constantly evaluated. Whether companies are creditworthy is assessed by rating agencies. Accrediting agencies certify study programmes of universities. Yet, organisations are not only evaluated in valuation processes. As these examples illustrate, organizations such as rating agencies are also conducting and shaping valuations. Moreover, valuations are carried out often within formal organizations. For example, formal rules of schools and education ministries structure the ways that teachers grade students. Despites these manifold interfaces between valuation and organizational processes there is little dialog between these research fields. To address this gap the CGG sponsored a workshop with the title "Organization and Valuation" that was held at the Universität Hamburg on 5 December 2018.
At the beginning of the workshop participants presented their own research projects at the interfaces between valuation and organization. Next, the attendants discussed recent theoretical and empirical papers on these interfaces. The discussion identified three areas for future research: organizations as objects of valuation processes, valuation by organizations and valuations within formal organizations.
The workshop marked the beginning of a series of conferences on valuation and organization. Future workshops will emphasize specific aspects of the intersections of organizational and valuation processes. The participants are grateful to the CGG for its generous support.
---