Recap of workshop "Norms between normality and normativity" supported by the CGG
12 November 2018, by CGG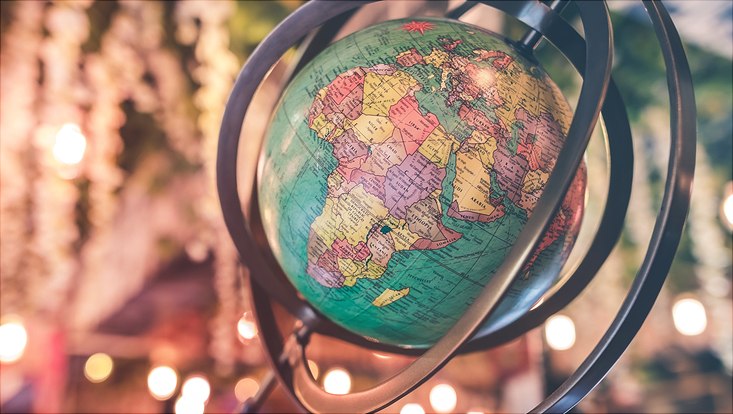 Photo: Artem Bali on unsplash
*** for English version see below ***
Im Rahmen der DVPW*-Themengruppe "Normenforschung in den Internationalen Beziehungen" fand am 11. und 12. Oktober 2018 an der Universität Hamburg ein CGG-geförderter Workshop zum Thema "Normen zwischen Normalität und Normativität" statt.
In vier Panels zu den Themen Krise, Praktiken, Recht und Gewalt kreisten die Überlegungen darum, die Begriffe der Norm, der Normalität und der Normativität in sinnstiftende Zusammenhänge zu stellen und zu fragen, was in unterschiedlichen Feldern der internationalen Beziehungen erwartet werden kann, darf oder soll. Die diskutierten Papiere, oft bezugnehmend auf die krisenhaften transnationalen Konstellationen unserer Gegenwart, behandelten dabei empirisch eine erhebliche Bandbreite von Themen wie beispielsweise die gezielte Tötung von Terroristen, Diskurse des Post-Faktischen, Politisierung in der EU, transnationale Polizeigewalt oder normative Probleme des internationalen Peacekeepings.
Mit dem Hamburger Workshop wurde eine Reihe von Veranstaltungen abgeschlossen, bei der Arbeiten zu den Konzepten und Methoden der Normenforschung (Goethe Universität Frankfurt) sowie zu Fragen der Agency (Universität Potsdam) vorgestellt wurden. Das Organisationsteam, Maren Hofius und Jan Wilkens (Universität Hamburg), Frank Gadinger und Philip Liste (Käte Hamburger Kolleg/Centre for Global Cooperation Research, Duisburg) sowie Sassan Gholiagha (WZB) bedankt sich beim CGG für die großzügige Finanzierung des Workshops.
*DVPW: Deutsche Vereinigung für Politikwissenschaft
*** English version ***
As part of the GPSA* working group "Standards research in international relations", a CGG-sponsored workshop on "Standards between normality and normativity" was held at the University of Hamburg on 11 and 12 October 2018.
In four panels on the topics of crisis, practices, law and violence, the participants discussed how to put the concepts of norms, normality and normativity into meaningful contexts and what can, may or should be expected in various fields of international relations. The papers under discussion, often referring to the crisis-ridden transnational constellations of our time, dealt empirically with a considerable range of topics such as the targeted killing of terrorists, discourses of the post-factual, politicization in the EU, transnational police violence or normative problems of international peacekeeping.
The Hamburg workshop concluded a series of events at which work on the concepts and methods of norm research (Goethe University Frankfurt) and on questions of agency (University Potsdam) was presented. The organizers, Maren Hofius and Jan Wilkens (University of Hamburg), Frank Gadinger and Philip Liste (Käte Hamburger Kolleg/Centre for Global Cooperation Research, Duisburg) as well as Sassan Gholiagha (WZB) thank the CGG for the generous financing of the workshop.
*GPSA= German Political Science Association
---