Lecture Series "Sustainable Lives" starting in April
15 April 2019, by CGG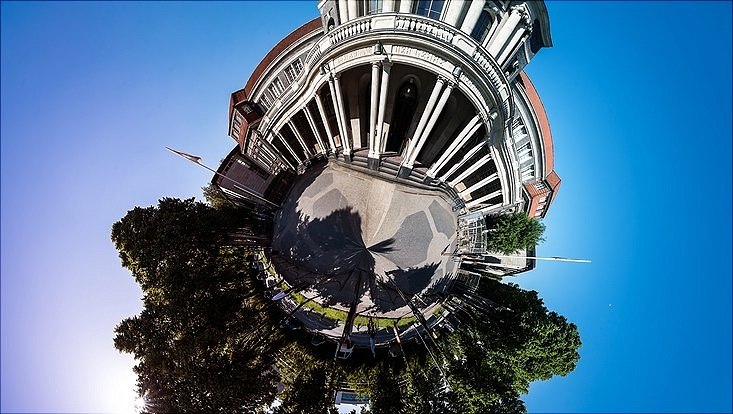 Photo: UHH/Denstorf
The Lecture Series "Sustainable Lives" organized by the four CGG members Prof. Dr. Brüggemann, Prof Dr. Kley, Prof. Dr. Kleinen-von Königslöw, Prof. Dr. Perino as well as Dr. Hoppe, Prof. Dr. Androutsopoulos, Prof. Dr. Strüver, Pr. Dr. Voigt and Prof. Dr. Gilbert will start on
Wednesday, 24 April 2019 (18:00-19:30)
with a lecture from Prof. Michael Goodman (University of Reading) on
"Assessing Digital Foodscapes: Digital Food Influenceers, Social Media and the Grammars of 'Good' Food".
Further lectures are on
Thursday, 16 May: "Public Perceptions and Engagement with Climate Change"
(Speaker: Prof. Wouter Poortinga, Cardiff University)
Wednesday, 26 June: "Social Identities in a Globalized World"
(Speaker: Prof. Gerhard Reese, University of Koblenz-Landau)
The Lecture series is part of the multi-disciplinary project Sustainable Lives: Food Chocies as Politics and Lifestyle, which is funded by Universität Hamburgs's Centre for a Sustainable University and the Faculty of Business, Economics and Social Scienes, as well as by Universität Hamburg's SDG Ambassadors for the Sustainable Development Goal "Sustainable Consumption and Production".
You can find the complete programme for the lecture series here.
For more information on the project Sustainable Lives see here.
For more information on the SDG Ambassador programme at Universität Hamburg see here.
---