2017
November 16, 2017: CGG Keynote Lecture "The Ethics of Interpretation in Contemporary Global Practices" November 16, 2017: CGG Keynote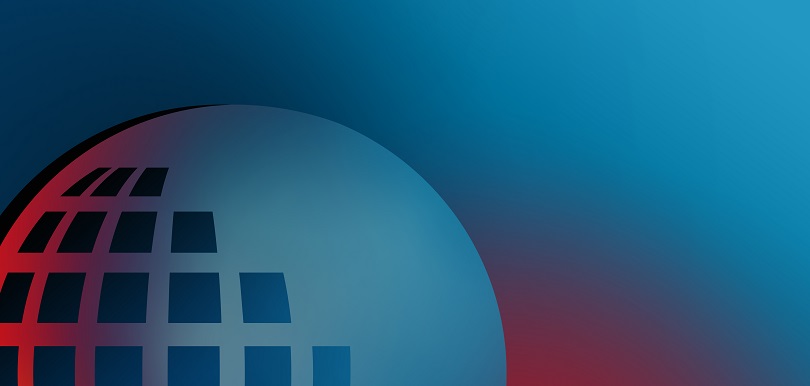 In the daily round of international interactions in which we are all involved (as citizens, rights holders, students, professors, workers, bureaucrats, soldiers, politicians) we generally have a fair understanding of who is doing what to whom and why. However, in the face of diverse pressures for change, we have to cope with the ethical tensions, contradictions, and puzzles that emerge within these practices and while participating, we can not but be actively engaged in elaborating and struggling with the ethical tensions arising within them. Such engagement is not the distant study of how norms emerge, are gradually adopted and finally sedimented into our ways of doing things, but involve us in ongoing and direct struggles with real ethical questions.
The Key Note Lecture is part of the Symposium on "Norms, Practice, Normativity: Towards a New International Relations Theory".
Further information is available here.
When: November 16th, 2017, 6:15 pm
Where: Edmund-Siemers-Allee 1, lecture hall M
Projekt "Climate Smart City": Diskussionsrunde am 06.11.2017
Im Rahmen des Projekts "Climate Smart City" lädt das Projektteam zur Vorstellung und Diskussion der Ergebnisse zu Haushaltsenergie ein. Die Diskussion findet statt am 06.11.2017 von 19 bis 21 Uhr in der Grundschule Döhrnstraße in Hamburg Lokstedt.
Weitere Informationen finden Sie hier. 18. Oktober 2017: "Vermarktlichung des Sozialen – die Folgen im Bereich der Dienstleistungen"
Die Reformen in den Wohlfahrtsstaaten der postindustriellen kapitalistischen Gesellschaften in den letzten beiden Jahrzehnten haben vielfach, auf der Grundlage einer Stärkung neoliberaler Ideen, zu einer Vermarktlichung im Bereich der sozialen Dienstleistungen geführt. Diese umfasste ein Outsourcing staatlicher Aufgaben, die Einführung von Konkurrenz und Wettbewerb bei der Vergabe der sozialen Dienstleistungen, die Stärkung der Rolle kommerzieller Anbieter sowie die Konstruktion derjenigen, die Betreuung oder Pflege benötigen, als "Konsumenten", die auf der Basis einer "freien Wahl" auf dem Markt die passenden Dienstleistungen "einkaufen". Diese Entwicklung hatte u.a. zur Folge, dass überall der Anteil der profitorientierten Unternehmen stark gestiegen ist, die soziale Dienstleistungen anbieten, welche aus öffentlichen Geldern bezahlt werden. So handelt es sich inzwischen schon laut Pflegestatistik des Statistischen Bundesamtes bei ca. 66% der ambulanten Pflegedienste in Deutschland um kommerzielle Anbieter.
Die Veranstaltung soll dazu dienen, über die Vermarktlichung der sozialen Dienstleistungen, ihre sozialen Wirkungen und die Bedeutung internationaler Handelsabkommen für die Entwicklung zu diskutieren sowie Trends und Gegentrends zu analysieren. Es werden Beiträge von drei Wissenschaftler/innen, einem Gewerkschaftsvertreter und einem Vertreter einer NGO  vorgestellt. Anschließend findet eine Podiumsdiskussion statt. Die Veranstaltung wird in deutscher Sprache abgehalten; für den englischsprachigen Beitrag von Prof. Dr. Orly Benjamin wird eine Übersetzung organisiert.
Weitere Informationen finden Sie hier.
Leitung: Prof. Dr. Birgit Pfau-Effinger, Universität Hamburg
Gäste:
Prof. Dr. Hildegard Theobald, Universität Vechta
Prof. Orly Benjamin, Department of Sociology and Anthropology, Bar-Ilan University, Tel Aviv
Dr. Katarina Sarter, Faculty of Business and Society, University of South Wales, UK
Datum: 18.10.2017
Uhrzeit: 17:00 – 20:45 Uhr
Veranstaltungsort: siehe Flyer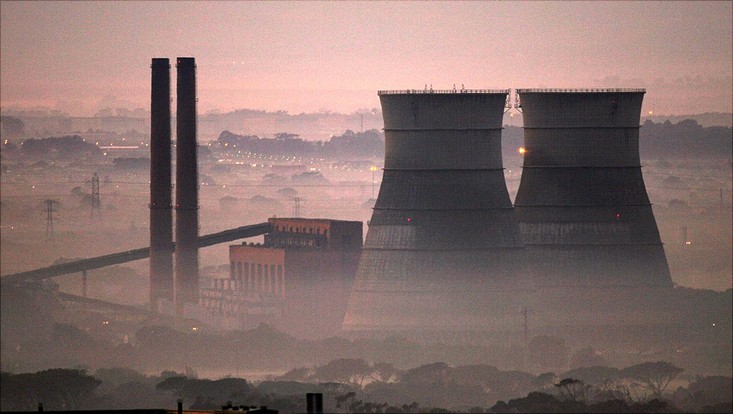 Panel discussion
Tuesday, June 27, 2017, 6 pm
GIGA, Neuer Jungfernstieg 21, 20354 Hamburg
Climate Policy, the G20, and the Global South
Climate change and global warming are among the greatest challenges facing both the current and coming generations. However, one and a half years after the global community's adoption of the much celebrated Paris Agreement, the euphoria appears to have waned. The implementation of the resolutions is only slowly getting underway. Moreover, the agreement has since been sharply called into question by the United States. When the heads of state and government from the leading industrialised and emerging economies meet in Hamburg for the G20 summit in July, the topics of climate protection and sustainable energy supply will again be part of the agenda.
What political measures will help reach the climate protection goals in various parts of the world? What obstacles need to be mastered to achieve decarbonisation of the economy, particularly in rapidly growing developing countries? And to what extent can and should the G20 summit – where the world's biggest emitters will all sit at one table – be used to drive climate protection? The panel discussion held by the Centre for Globalisation and Governance (CGG) and the GIGA German Institute of Global and Area Studies brings together researchers and political decision makers to tackle these and other questions.
Jun.-Prof. Dr. Stefan Aykut, Junior Professor of Sociology at the University of Hamburg
Prof. Dr. Anita Engels, Professor of Sociology at the University of Hamburg and Executive Director of the Centre for Globalisation and Governance (CGG)
Apl. Prof. Dr. Jann Lay, Acting Director of the GIGA Institute of African Affairs and Head of GIGA's Growth and Development Research Programme
Nicole Wilke, Head of the International Climate Policy Divison at the Federal Ministry for the Environment, Nature Conservation, Building and Nuclear Safety (BMUB)
Date: June 27, 2017, 6pm
Venue: GIGA, Neuer Jungfernstieg 21, 20354 Hamburg
Registration required (free admission)
CGG Podiumsdiskussion
Montag, 22. Mai 2017, 18:15 Uhr
Edmund-Siemers-Allee 1, Hörsaal ESA M

Dekarbonisierung - Wissenschaft und Wirtschaft im Gespräch
Die aktuellen Klimaschutzziele der Vereinten Nationen bedeuten eine völlige Abkehr von fossilen Energieträgern in diesem Jahrhundert. Die Ziele sind auf allen Entscheidungsebenen verankert: Die Vereinten Nationen haben sich 2015 in Paris darauf geeinigt, die Bundesregierung übersetzt dies in nationale Emissionseinsparungsziele, und das Land Hamburg hat sich lokale Klimaschutzziele gesetzt. All diese Ziele erfordern langfristig neue Formen des Wirtschaftens – eine "Dekarbonisierung" der Wirtschaft, deren Umsetzung in vielen Bereichen zu gewaltigen Herausforderungen führen wird. Am Centrum für Globalisierung und Governance wird Forschung zu den Voraussetzungen durchgeführt, die eine Dekarbonisierung der Wirtschaft möglich machen könnten. Die Podiumsdiskussion widmet sich der Frage, vor welchen Herausforderungen verschiedene Branchen dabei stehen, welche Lösungsansätze plausibel erscheinen, und wie Politik, Öffentlichkeit, Wissenschaft und Wirtschaft zusammenwirken können, um Klimaziele zu erreichen.
Gäste:
Ulf Gehrckens (Aurubis)
Tobias Knahl (Handelskammer Hamburg)
Hubertus Drinkuth (Systain)
Timo Busch (CGG)
Moderation und Einführung: Anita Engels (CGG)
Datum: 22.05.2017
Veranstaltungsort: Edmund-Siemers-Allee 1, Hörsaal M
Der Vortrag ist öffentlich.
CGG Lecture
Dr. Linus Mattauch: Sind Klimaschutz und Wirtschaftswachstum vereinbar? - Eine kritische Analyse der Wachstumskritik
Lecture – Vortrag
Donnerstag, 13. April 2017, 18:00 Uhr
Edmund-Siemers-Allee 1, Hörsaal ESA M

Dr. Linus Mattauch (University of Oxford)
Globale Umweltprobleme wie der Klimawandel und negative soziale Auswirkungen von Konsum lassen fraglich erscheinen, ob weiteres Wirtschaftswachstum als Ziel wirtschaftspolitischen Handelns wünschenswert ist. Manchen Formen der Wachstumskritik verneinen dies und erachten eine Schrumpfung oder Stagnation der Wirtschaft als einen Beitrag zur Lösung von Umweltproblemen sowie als ein Rezept für mehr Wohlergehen.
Die Argumente, welche zur Stützung dieser Position vorgebracht werden, gehen von bedeutsamen umweltpolitischen und konsumkritischen Einsichten aus, welche die herkömmliche Volkswirtschaftslehre bereichern. Allerdings zeigen sich bei genauer Betrachtung dieser Position Argumentationslücken, sodass sich eine radikale Form von Wachstumskritik als unplausibel erweist. Der Vortrag zeigt anhand bestimmter Argumente der Wachstumskritik auf, in wie weit und mit welchen politischen Vorschlägen Wirtschaftswachstum und Klimaschutz vereinbar sind.
Dr. Linus Mattauch forscht am Institute for New Economic Thinking und am Environmental Change Institute an der Universität Oxford zur Finanzwissenschaft des Klimaschutzes und zur Wahl nationaler klimapolitischer Instrumente.
Der Vortrag ist öffentlich.
---