Tim Schroll, B.A.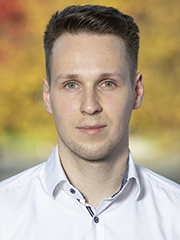 Photo: UHH, RRZ/MCC, Mentz
Student Assistant
Address
Universität Hamburg
Socioeconomics
Business Administration
Von-Melle-Park 9
20146 Hamburg
Office
Room: B237
Contact
CV
Tim Schroll joined the Chair of Public Management at Universität Hamburg as a student assistant in April 2020. He studies International Business and Sustainability (MIBAS, M.A.) at Universität Hamburg.
Tim supports the chair in administrative and research-related tasks, particularly in the PUNO master's program.