Kirsti Grund, B.A.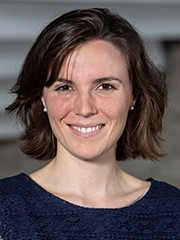 Photo: UHH, RRZ/MCC, Mentz
Student Assistant
Chair of Public Management
Address
Universität Hamburg
Faculty of Business, Economics and Social Sciences
Socioeconomics
Business Administration
Von-Melle-Park 9
20146 Hamburg
Office
Room: B231
Contact
CV
Kirsti Grund joined the Chair of Public Management at Universität Hamburg in October 2021.
Previously, she studied the interdisciplinary B.A. program Politics, Administration and International Relations at Zeppelin University in Friedrichshafen and graduated in September 2021. During her studies, she already gained experience as a student research assistant at the Chair of Public Management & Public Policy. Currently, she studies the M.Sc. program Interdisciplinary Public and Nonprofit Studies at Universität Hamburg.