Tanja Giba, M.A.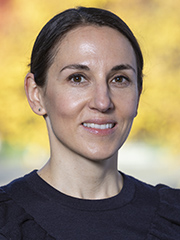 Photo: UHH, RRZ/MCC, Mentz
Team Assistant Prof. Vogel (on parental leave)
Chair of Public Management
Address
Universität Hamburg
Faculty of Business, Economics and Social Sciences
Socioeconomics
Business Administration
Von-Melle-Park 9
20146 Hamburg
Office
Room: B231
Office hours
Monday to Thursday 9am to 2pm
Contact
CV
Tanja Giba joined the Chair of Public Management at Universität Hamburg in June 2015.
She obtained a Master's degree in English, Spanish and Public Law from the University of Heidelberg in 2005 and has since worked in different fields, such as public administration, translation and language teaching. She is in charge of the administration of the chair and also responsible for translations and proof-reading.