Philip Christopher Schnaars, M. Sc.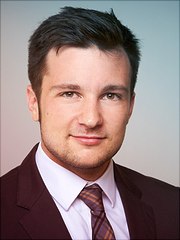 Photo: Philip Schnaars
Wissenschaftlicher Mitarbeiter
Address
Universität Hamburg
Sozialökonomie
Volkswirtschaftslehre
Von-Melle-Park 5
20146 Hamburg
Office
Room: 2116
Contact
Philip Schnaars has been a doctoral student at the Graduate School of the WiSo Faculty of the University of Hamburg since November 2017.
He is a research assistant in the interdisciplinary research project "North German Energy System Transformation (NEW) 4.0". In this project, research is conducted into how a sustainable energy supply can be realized in Hamburg and Schleswig-Holstein. Mr Schnaars' tasks include the development and evaluation of regulatory frameworks for the future design of the electricity market.
His dissertation is provisionally entitled "Essays in Empirical Energy Economics". Among other things, it examines the displacement effects of renewable energies on conventional power plants. This has implications for the avoidance of emissions both in Germany and in other European countries.