Lisa M. Wegner, M.A.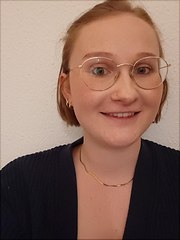 Photo: privat
Research associate (Prof. Fritsche)
Address
Universität Hamburg
Faculty of Business, Economics and Social Sciences
Socioeconomics
Economics
Welckerstraße 8
20354 Hamburg
Office
Room: 4.19
Contact
Lisa Marie Wegner studied the Bachelor's programme in Socioeconomics and completed the Master's programme "Labor, Economics and Society - Economic and Sociological Studies" at the University of Hamburg. Her Master's thesis dealt with the labour market policy recommendations of the German Council of Economic Experts. Drawing on a qualitative content analysis, she identifed normative implications that allow conclusions to be drawn about the Council's understanding of economics and society.
Her research interests include the following areas:
Economic change
Applied economics and statistics
Narrative Economics