Dr. Martin Sauber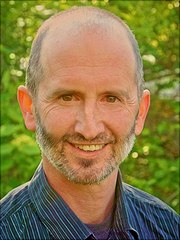 Photo: M. Sauber
Research associate for teaching (Prof. Fritsche)
Development Economics & International Economics
Address
Universität Hamburg
Faculty of Business, Economics and Social Sciences
Socioeconomics
Economics
Welckerstraße 8
20354 Hamburg
Office
Room: 4.11
Contact
About
Dr. Martin Sauber studied economics and social sciences in Hamburg (HWP), Tanzania and at the Bradford Centre for International Development, UK. He is a trained electronics technician and received his doctorate on a topic related to development theory.
Since 2010, he has been teaching in the field of economics at the Department of Social Economics at the University of Hamburg. He is a Tutor and Academic Referee of the Hans Böckler Foundation as well as the Rosa Luxemburg Foundation and is involved in social movements.
Teaching philosophy and teaching goals
For him science, university and teaching is above all about the competences of critical and analytical thinking. These competences must be developed and taught with the aim of transferring the knowledge into professional, research and social settings.
His teaching objectives encompass subject-specific, methodological, personal and social competences. The aim is the acquisition of profound knowledge with the ability to reflect and to take social aspects into account.
He is aware of the fact that higher education follows a mechanism of social selection. Therefore, it is important to counteract the many categories of discrimination in teaching. He sees this as an opportunity to offer high-quality courses for students with different socialization histories in the sense of "managing diversity". He sees himself in the role of a learning guide who activates and supports the learning processes of the heterogeneous student body with adequate teaching methods. In doing so, he combines self-determined learning and participatory elements with structured courses and concrete offers of support.
Especially in Master's programs, his university didactic methods are based on the concept of research-based learning.
He also pursues his teaching philosophy and teaching goals in the increased shift to the digital space and the digitalization of lectures and seminars.
Course portfolio
Interdisciplinary basic course (various topics)
Introduction to Economics
Macroeconomics
Development theory and policy
European world trade
International Trade
History of economic thought
Interdisciplinary perspectives on work, economy, society
Paradigm diversity in economics
Current issues in economic policy
Economic and financial crises from a plural perspective
On the relationship between society and nature
Critique of neoliberal beliefs
Degrowth: perspectives and practices
Transformation Conflicts
Socioeconomic controversies in development theory and politics
On the Usefulness of Social Economics
Socio-economic research perspectives on work and economy in digitalized and financialized capitalism (Lernwerkstatt)
National and international aspects of poverty and precarisation (Lernwerkstatt)
Study programs
B.A. Socioeconomics
M.A. Labor, Economics and Society
M.A. European Studies (until 2014)
M.Sc. Interdisciplinary Public and Nonprofit Studies
M.Ed. Social Sciences (teaching profession)
Perspectives on Socioeconomics
For him, the important features of teaching and research in Socioeconomics are:
analyzing the interrelation between the economy and society,
practical relevance: Socioeconomics should deal with real problems relevant to society, which call for the development of perspectives/utopias and justifies concrete need for action,
interdisciplinarity: in particular the combination of sociological, economic, business management and legal issues and research methods,
consideration of internationality: investigation of globalized processes and structures
a pluralism in theory and methods,
and an increased awareness of power, normativity and political visions.
In this context, he would like to discuss Socioeconomics as a pluralistic, integrative, interdisciplinary program and a counter-hegemonic program.