Florian Schütze, M.Sc.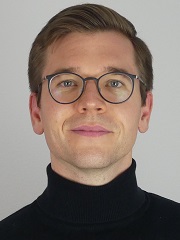 Photo: F. Schütze
Former staff member
Address
Universität Hamburg
Florian Schütze worked as a research assistant for Professor Fritsche until March 2023 and is now working at the Helmut Schmidt University. He studied the bachelor's program in economics and subsequently the master's program in economics at the University of Hamburg.
He is currently working on his doctoral thesis with Professor Fritsche on the topic "Essays on measuring uncertainty". The dissertation analyzes the measurement of different types of uncertainty and their usefulness for forecasting purposes of macroeconomic data. For this purpose, uncertainty was calculated using multivariate macroeconomic time series as well as using Google Trends data and the computerized study of central bank communication.
His research interests include the following areas:
Time series analysis
Machine Learning
Textual Data Mining
Macroeconomic forecasting