Prof. Dr. Ulrich Fritsche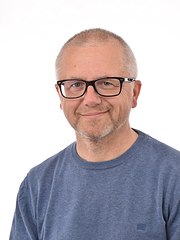 Photo: U. Fritsche
Professorship for Economics, esp. Applied Economics
Address
Universität Hamburg
Faculty of Business, Economics and Social Sciences
Socioeconomics
Economics
Welckerstr. 8
20354 Hamburg
Office hours
Please register in the appointment calendar.

Since October 2009, Ulrich Fritsche has been a university professor of economics, in particular applied economics, at the Department of Socioeconomics at Universität Hamburg. He has also been a research professor at the Swiss Institute for Business Cycle Research (KOF) at ETH Zurich since 2010 and a member of the Research Program on Forecasting at George Washington University, Washington, D.C., since 2013.
A detailed curriculum vitae can be viewed as a pdf file.
His research interests are in areas of applied macroeconomic research, specifically forecast and expectations analysis, expectations formation in macroeconomic models, and European integration.
Additional information on ongoing research projects and code/data for reproducing scientific papers can be found at this link.