Prof. Dr. Stefan C. Aykut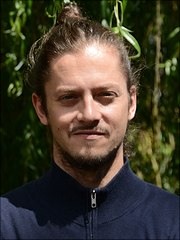 Photo: ömer aykut
Professorship for Sociology, especially ecological crises and conflicts
Address
Universität Hamburg
Faculty of Business, Economics and Social Sciences
Sozialökonomie
Soziologie
Welckerstraße 8
20354 Hamburg
Office
Room: 2.07
Office hours
Consultation hours are currently only held virtually or by telephone by prior arrangement via e-mail.
Contact
Since May 2017, I have been an Assistant Professor of Sociology at the University of Hamburg and, since 2019, a recipient of the Heinz Maier-Leibnitz Prize for Early Career Researchers of the German Research Foundation (DFG). Previously, I studied Social and Political Sciences, as well as History of Science at the FU Berlin, Sabanci University Istanbul and École des Hautes Études en Sciences Sociales Paris (EHESS). At the EHESS I did my doctorate on the topic "How to govern a new global risk? The construction of climate change as a public problem in Germany and France, at the European and global level" (original in French). This was followed by postdoctoral positions at LATTS and LISIS (both Université Paris-Est MLV) and stays as a visiting researcher at the Institute of Sociology at the TU- Berlin and at the Centre Marc Bloch at the HU Berlin. 
Thee central subject of my research is the social confrontation with ecological problems - especially climate change. On the one hand, I am interested in how ecological crises are scientifically interpreted, politically processed and channeled into processes of social change, and on the other hand, how new social conflicts, but also new forms of social coordination emerge in the process, linking different actors (state, civil society), governance levels (global, national, local) and dimensions of authority (political, private, epistemic). 
Empirically, the focus is on studies on global climate governance, on transformation processes in the energy sector in Europe (especially Germany and France), and on the institutionalization of global ecological boundaries in various societal sub-sectors (especially finance and national legal systems). 
Conceptually and methodologically, my research is characterized by a combination of political sociology and environmental sociology, science and technology studies, and ethnography. 
Further information
Academic career
Scientific career
Oct. 2008 - May 2012: PhD in History and Civilizations, EHESS Paris
Oct. 2006 - Dec. 2007: Diploma in Political Science, Otto-Suhr-Institut, FU Berlin (in German)
Oct. 2004 - Sept. 2006: Master in Social Sciences, EHESS Paris (in French)
Oct. 2003 - Apr. 2004: Exchange semester at Sabanci University, Istanbul
Oct. 2001 - Sept. 2004: Pre-Diploma (Vordipl.) in Political Science, Otto-Suhr-Inst., FU Berlin
Professional career
Since May 2017: Assistant professor (Juniorprofessor) at Universität Hamburg
Oct. 2014- Apr. 2017: Research associate at LISIS (INRA/UPEM/CNRS/ESIEE)
Oct. 2012 - Sept. 2014: Post-doctoral fellow at LATTS (UPEM/CNRS/ENPC)
Outside academia:
Oct. 2009 - Feb. 2013: Contractual researcher & director of the Paris bureau of deutsch-französisches Institut Ludwigsburg
Nov. - Dec. 2010: associate researcher for OECD
Oct. 2008 & Oct. 2010: associate researcher for French Agency for Food Security
Sept. 2009: associate researcher for Cité des Sciences (2009/09)
Lectures
International conferences
Workshops & Lectures (Selection)
Transfer
Press arctiles
2019: Klimakrise: Muss es in der Gesellschaft knallen, damit sie sich wandelt?, Bento, 6.11.2019
2018: COP 24 : Il faut faire évoluer le format des négociations climat, AEF Info, 14.12.2018
2017: Weltklimakonferenzen: ein wichtiges Signal, Hamburger Abendblatt, 18.12.2017
2017: Klimawandel ist nicht nur ein Resultat globaler Ungleichheit, sondern er verstärkt sie auch noch, 3sat Magazin, 4/2017, 32-35
2017: Mit Macron kann man sich auf eine relative Kontinuität einstellen, Neue Energie, 1.6.2017
2016: L'accord de Paris, un beau récit qui ne peut cacher la réalité, Le Monde, 16.11.2016, p.7, 8 [with J Foyer, JB Comby, M. Combes, E Morena]
2016 : Nicolas Sarkozy, dangereux marchand de doute, Libération, 16.9.2016  [with C. Bonneuil, J. Jouzel, M. Combes, N. Haeringer, V. Cabanes, G. Azam]
2015: Non, le climat n'a pas été sauvé à Paris!, Le Monde, 17.12.2015, p.18
2015 : Les coulisses de la COP21 : sommes-nous en route vers un accord ambitieux?, Huffington Post, 9.12.2015
2015: La lenteur n'est pas une fatalité, Sud-Ouest, 1.12.2015.
2015: Let's not replace old illusion with new ones, progressivesforclimate.com, 12.02.2015.
2015: COP21: à 198 pays, on ne peut rien refuser, rien arbitrer, ActuEnvironnement, 28.09.2015, URL : http://www.actu-environnement.fr [with A. Dahan]
2015 : Le modèle énergétique allemand peut être appliqué à d'autres pays, L'Écho, 31.7.2015, URL : http://www.l'echo.be
2015 : Quels sont les enjeux de la COP21 Paris climat ?, l'Humanité, 24.4.2016, p.11-12
2015: Il faut cesser de séparer le climat du monde réel, Le Monde, 17.02.2015, p.9. [with A Dahan].
2015: Climat: ne remplaçons pas les anciennes illusions par de nouvelles, Huffington Post, 12.02.2015 [with A Dahan]
2014: Viel Luft nach oben, Neue Energie, 02/2014, p. 80-83.
2012: Climate Change and Energy Supply, Forum Europa nur mit uns, 11.07.2012, online: http://www.europa-nur-mit-uns.eu/forum/Aktuelles_1/Answers-of-the-week--Climate-change-and-energy-supply_125/.
2012: Hollande hat seine Mehrheit – UMP und Front National überraschend stark, tagesanzeiger.ch, 11.06.2012 [with T Hieber]
2012: Hollande: Senkung der Gehälter von Präsident und Ministern um 30 Prozent, tagesanzeiger.ch, 06.05.2012
2012: Er wirkte nervös, vergriff sich im Ton, tagesanzeiger.ch, 03.05.2012
2010 : Grenelle de l'environnement : une telle loi ne serait pas imaginable et pas réaliste en Allemagne, AEDD.fr, dépêche no. 6999, July 6th 2010.
2009 : Sarkozy et Obama parlent-ils de la même conférence ? Mediapart.fr, 19.12.2009
2009 : Préparer un possible échec, Mediapart.fr, 17.12.2009
2009 : Radicalisation à Copenhague. Mediapart.fr, 15.12.2009
Radio
2015: Le Grand Référendum (Radio Sud, 7.12.2015)
2015 : Dans les coulisses des négociations pour le climat, L'Atelier du pouvoir (France Culture, 05.12.2015)
2015 : Quel climat à la COP?, Cultures Monde (France Culture, 4.12.2015)
2015 : COP21, l'Europe à la pointe du combat contre le changement climatique, Carrefour de l'Europe (RFI 29.11.2015)
2015 : Bonn : comment la COP21 se prépare (RCF, 23.10.2015)
2015 : Géopolitique du changement climatique et diplomatie (RFI, 17.5.2015 )
2015 : Energies renouvelables : la France peut-elle montrer l'exemple ?, C'est pas du vent (RFI, 14.02.2015)
2015 : Faut-il une organisation mondiale du climat? Planète Terre (France Culture, 04.02.2015)
2014 : Réchauffement climatique, notre indifférence... Et après ?  Dimanche, et après ? (France Culture, 09.02.2014)
2013 : L'Europe peut-elle se passer du nucléaire ?, Carrefour de l'Europe (RFI, 27.10.2013)
2013 : La réussite allemande en question, CulturesMonde (France Culture, 16.09.2013)
2013 : l'Europe en panne d'énergie ?, Carrefour de l'Europe (RFI, 24.02.2013)
2010 : Le Débat de l'austérité, Carrefour de l'Europe (RFI, 11.11.2010)
TV / documentations
2015: L'Ere de l'Homme, Paprikafilms, http://www.paprikafilms.fr/2015/06/12/lere-de-lhomme/ (TV5 Monde, Planète +, Arte)
Prizes & Award
2019: Heinz Maier-Leibnitz-Prize for early career researchers, awarded by the German Research Association DFG (20.000€)