Riccarda Flemmer, M.A.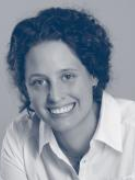 Doctoral student Prof. Dr. Wiener (since October 2014)
Address
Universität Hamburg
Faculty of Business, Economics and Social Sciences
Sozialwissenschaften
Politikwissenschaft
Neue Jungfernstieg 21
20354 Hamburg
Contact
Peru's Contested Consultation Law in the Context of Indigenous Mobilizations and Resource Conflicts in the Amazon
The dissertation project aims at understanding how norm contestation can work "from below". The norm analyzed is the indigenous peoples' right to prior consultation. Interpretations of prior consultation are rooted in the International Labor Organization's Convention 169 from 1989 but the diverse state and non-state actors referring to this instrument interpret (and use) it in very different ways. The thesis focuses on norm contestations about prior consultation in Peru, emphasizing the active role of indigenous people as interpreters and developers of their own rights.
The thesis provides a deeper understanding of indigenous peoples' norm interpretation and their strategies of contestation, problematizing power asymmetries and cultural domination in norm negotiation. Conceptually, it draws on the "Theory of Contestation" by Antje Wiener and the idea of the "Vernacuralization of human rights" from anthropologist Sally E. Merry (2006 a&b). Methodologically, the analysis uses techniques of legal anthropology and is based on rich empirical data from ethnographic field work carried out on prior consultations in the Peruvian Amazon (2013-2015).
Homepage at GIGA Hamburg: http://www.giga-hamburg.de/de/team/flemmer

Current publications:
---